Grundriss planen @ 3D
LaudonTech - Home. 3d room designer : Design your home in realistic 3d. Roomle.com - the online room planning platform - GET THE IDEA! Love My Home - Design a Room Online | Interior Design Software. Create House Floor Plans Online with Autodesk Homestyler Free Floor Plan Software.
© 2012 Autodesk, Inc.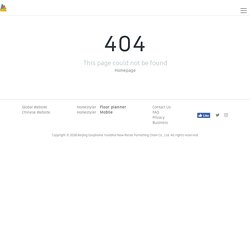 All rights reserved. Use of the service is subject to the Homestyler Terms of Use . Autodesk is a registered trademarks or trademarks of Autodesk, Inc., and/or its subsidiaries and/or affiliates. All other brand names, product names or trademarks belong to their respective holders. Apache Ant, Apache HTTP Server Project, Apache Struts, Apache Tomcat, Enunciate and Jets3t are licensed under the Apache License, Version 2.0 (the "License"); you may not use this file except in compliance with the License. Floor Planner. Ashampoo Home Designer - Vollversion.
Über eine übersichtliche und einfach zu bedienende Oberfläche erstellen selbst PC-Neulinge in Windeseile ein neues Traumhaus samt Einrichtung in 3D.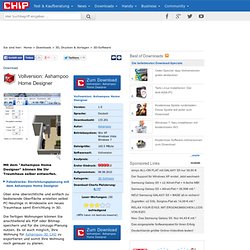 Die fertigen Wohnungen können Sie anschließend als PDF oder Bitmap speichern und für die Umzugs-Planung nutzen. Es ist auch möglich, Ihre Wohnung für Ashampoo 3D CAD zu exportieren und somit Ihre Wohnung noch genauer zu planen. Fazit: Alles in allem ein guter und einfach zu bedienender Baukasten für die eigenen vier Wände. Für eine spezielle Einrichtungs-Planung empfehlen wir jedoch den IKEA Home Planner. Bitte beachten Sie, dass das Tool einen halbwegs aktuellen Rechner voraussetzt. 3D-Software.