Google iNFOs & Hilfe + Tipps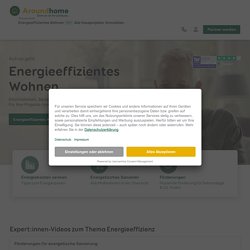 Bereits Anfang September rief Google die Creative Sandbox ins Leben, ein Schaufenster für digitale Marketingkampagnen. Neben einer Rich Media Gallery, Showcases für Apps und einer Plattform für Entwickler gibt es seit vergangenen Montag etwas Neues in der Sandbox – das interaktive Digital Creative Guidebook. Das digitale "Aufklappbuch" wurde in Zusammenarbeit mit der Londoner Agentur adam&eveDBB entwickelt. Es präsentiert graphisch äußerst aufwendig umgesetzt die einzelnen Google-Produkte und was sich genau hinter ihnen verbirgt.
Google präsentiert seine Produkte in einem digitalen Pop-Up-Buch
The Local Business Center dashboard opens its doors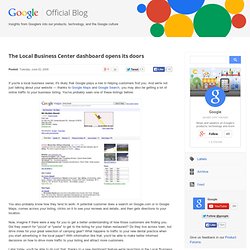 If you're a local business owner, it's likely that Google plays a role in helping customers find you. And we're not just talking about your website — thanks to Google Maps and Google Search , you may also be getting a lot of online traffic to your business listing. You've probably seen one of these listings before:
The reliability of cloud computing has been a hot topic recently, partly because glitches in the cloud don't happen behind closed doors as with traditional on-premises solutions for businesses.
What we learned from 1 million businesses in the cloud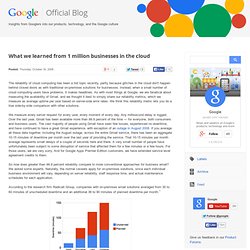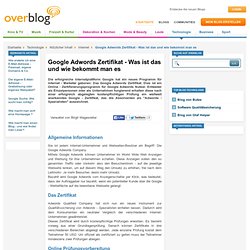 Die Grundlagenprüfung ist das erste Modul zum Erhalt des Google Adwords Zertifikats. Teilnehmer erhalten grundlegendes Wissen über die Adwords Kampagne und über Online Werbung .
Google Adwords Zertifikat - Was ist das und wie bekommt man es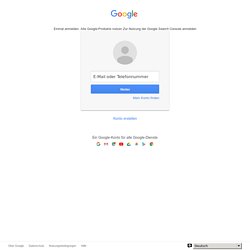 Webmaster-Tools - Startseite
Google Webmaster-Tools bietet Ihnen ausführliche Berichte über die Präsenz Ihrer Seiten auf Google. Dazu müssen Sie einfach Ihre Website hinzufügen und überprüfen, und schon werden die Informationen angezeigt. Weitere Informationen »
Hilfeforum
Some of you don't like to read legal documents, but this stuff matters. Our Terms of Service cut through the jargon and provide you with clear details about our policies.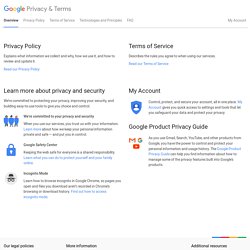 iframes - Custom Search Help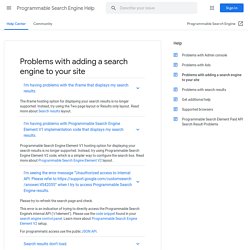 Google Custom Search no longer supports using an iframe to host a custom search engine on your page. To host your search engine on your own page (and ensure that you always have the most up-to-date features), you must use the Custom Search element. To use the Custom Search element, you'll need to select the display options you want.
Hilfe - Google-Hilfe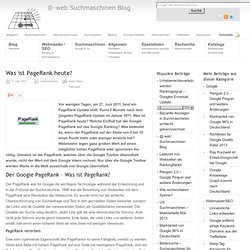 Was ist PageRank heute?
Vor wenigen Tagen, am 27. Juni 2011, fand ein PageRank Update statt.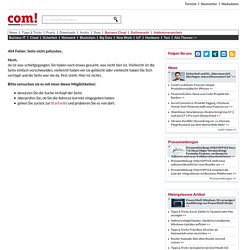 Anonyme Google-Suche | com! – Tipps zu: Internet,Online-Dienste
Bei jeder Suchanfrage speichert Google zahlreiche Daten über den Suchenden und die Anfrage selbst. Wer das nicht will, der verwendet Startpage, zu finden unter https://startpage.com .
[via onlinecolleges.net ]
Welcome to Google Places for Business
Ihr Unternehmen kostenlos neben den Google-Suchergebnissen anzeigen 97 % der Nutzer suchen online nach Unternehmen in ihrer Umgebung. Erleichtern Sie ihnen die Suche und erstellen Sie einen Eintrag bei Google Places für Unternehmen - einem kostenlosen lokalen Online-Branchenbuch von Google.
googlicious
News, Tests, Tipps, Cheats, Videos zu PS3, Wii, DS, Xbox 360 - Videogameszone.de
Über Google
ber Google
Neuigkeiten von Google – Google
Neuigkeiten von Google – Google
Google serves almost 80 percent of all search queries on the Internet, proving itself as the most popular search engine. However Google makes it possible to reach not only the publicly available information resources, but also gives access to some of the most confidential information that should never have been revealed.
We call them 'googledorks': Inept or foolish people as revealed by Google. Whatever you call these fools, you've found the center of the Google Hacking Universe! Latest Google Hacking Entries
Collecting data is very straightforward – you simply paste a few lines of JavaScript to your pages and data will start to stream into your account.
Why web measurement is easy, yet gaining insights is hard
The 20 Most Expensive Google AdWords — And How to Compete Against Them | BNET
5 Simple Steps to Googliscious - TCEA's Tech Slams
Foreign Direct Investments - Google Public Data Explorer
Google Maps per iframe in Homepage einbinden
Tipps für die Suche - Websuche-Hilfe
Hilfe für die einfache Suche - Websuche-Hilfe
Weitere Hilfe für Suchanfragen - Websuche-Hilfe
Optionen für Suchergebnisse - Websuche-Hilfe
Die Google-Suche - Websuche-Hilfe
Suchergebnisseite - vollständige Übersicht
Ergebnisse während Ihrer Eingabe
Tastaturnavigation und weitere Verbesserungen an Google Instant
Automatische Vervollständigung
Vorschau
Probleme mit der Websuche
Erweiterte Suche von Google
Suchfunktionen
Tipps zur Google-Suche
google-Suche mit Teil eines Wortes
Google Suchtipps
Suchfunktionen
Benutzerdefinierte Suchmaschine
Enterprise Search - relevant, easy search for intranets and websites