Fonts Sammlungen
SMeltery - Free
Though there's a broad variety of fonts available for download online, designers keep on tracing the fresh ones to enhance their design copy, a website, brochure, or even an advertisement in a brand new an' awesome way.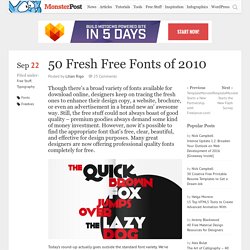 Dingbats-UK: D-UK closed on 30 Sep 2009 . . . but we have links
Für eine hochwertige Schriftfamilie musste man schon immer tief in die Tasche greifen.
35 hochwertige Freefonts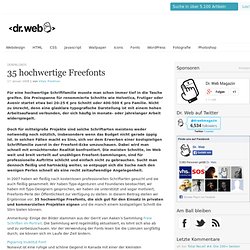 Font-Pack: Weihnachten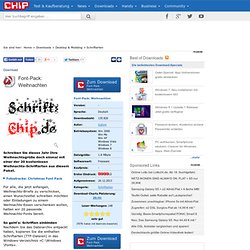 Für alle, die jetzt anfangen, Weihnachts-Briefe zu verschicken, einen Wunschzettel schreiben möchten oder Einladungen zu einem Weihnachts-Essen verschenken wollen, halten wir 20 passende Weihnachts-Fonts bereit. So geht's: Schriften einbinden Nachdem Sie das Dateiarchiv entpackt haben, kopieren Sie die enthalten Schriftarten (TTF-Dateien) in das Windows-Verzeichnis »C:\Windows\Fonts«. Fazit: Die Schriftarten sehen nicht nur schön aus - mit Ihnen erstellen Sie ganz schnell und einfach tolle Weihnachtskarten. Wer viele Schriftarten auf seinem Rechner hat, kann mit dem Font-Manager FontViewOK für mehr Übersicht sorgen.