Create Website Online Web Apps
Free Website Builder, Free Content Management System and Free Shopping Cart - Web Widgets Ltd - NZ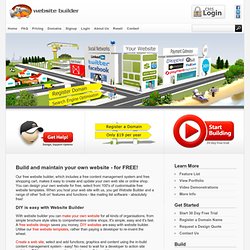 Our free website builder, which includes a free content management system and free shopping cart, makes it easy to create and update your own web site or online shop. You can design your own website for free, select from 100's of customisable free website templates. When you host your web site with us, you get Website Builder and a range of other 'bolt on' features and functions - like mailing list software - absolutely free! DIY is easy with Website Builder With website builder you can make your own website for all kinds of organisations, from simple brochure style sites to comprehensive online shops. It's simple, easy and it's fast.
Mozilla Thimble - Web-App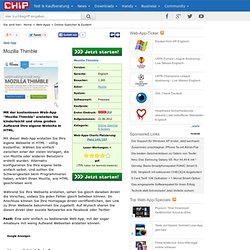 Mit dieser Web-App erstellen Sie Ihre eigene Webseite in HTML - völlig kostenfrei. Wählen Sie einfach zwischen einer der vielen Vorlagen, die von Mozilla oder anderen Benutzern erstellt wurden. Alternativ konfigurieren Sie Ihre eigene Seite einfach selbst.
I've been a Headway user since the first version shipped. It is constantly improving — constantly pushing the boundaries. Headway has mastered that delicate balance, between being easy to use yet extremely powerful. As a marketing professional, I know it's important for your blog design or website design to stand out.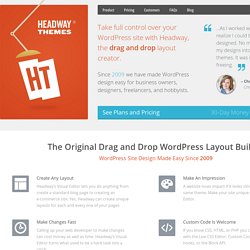 Have a design kickoff meeting Designers should be in every meeting. Be prepared. Have the stakeholders complete a survey before the meeting or have everyone answer questions together.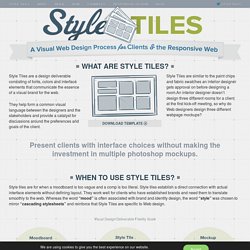 Login Community Create and share your digital world Create a gorgeous free website in minutes, bringing together your social media updates, photos, videos and more into a unified web presence.