Backlink
Piqs.de - Bilddatenbank, Bilder kostenlos und lizenzfreie Fotos (Slideshow und Bildergalerie) Kostenlos Lizenzfreie ( Royalty Free ) Fotos und Bilder downloaden. SELO Multimedia Webdesign. Bautzen und Dresden in Sachen, Kosmetik und Wellness kostenlose Fotos. Kostenlose Bilder, kostenlose Fotos für die Homepage, Webseite Blumen und Insekten. Bitte speichern Sie zuerst das kostenlose Foto auf Ihrem Rechner und laden es dann auf den eigenen Server.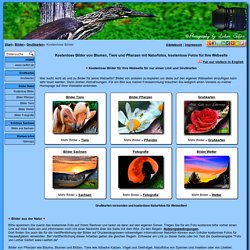 Tragen Sie für ein Foto kostenlos bitte vorher einen Link auf Ihrer Seite ein und informieren mich mit einer Nachricht über die Seite mit dem Bild. Kontakt Zu den Regeln: Nutzungsbedingungen. Für die Veröffentlichung der Fotos auf Druckerzeugnissen lesen Sie bitte die Informationen hier Natürlich können auch Schüler kostenlose Fotos für Hausaufgaben verwenden. Openphoto.net home to 15459 images. Pixel-pool | Lizenzfreie Bilder kostenlos. Kostenlose Bilder - lizenzfreie Fotos - Coole Online Bilder, Photos & Images. Kostenlose Bilder - lizenzfreie Fotos - Coole Online Bilder, Photos & Images. Picspack.de - kostenlose Fotos. The leading free stock photography site. Stock.xchng - the leading free stock photography site. Help/7_2. Section 7.
Image license agreement The following is a legal agreement between You and the owners of freeimages.com ("Website"), HAAP Media Ltd. ("freeimages", "We") which governs the use of non-watermarked images ("Images") downloaded from our Website. By downloading an Image You agree to be bound by the terms of this Agreement automatically, without any other conditions or declarations. If You do not agree with these terms, You are not allowed to download the Image. Pixelio.de - Deine kostenlose Bilddatenbank für lizenzfreie Fotos.
---