Magazines
MonsterPost - The TemplateMonster Blog. Designrfix | Graphic Design Inspiration - Tutorials & Web Design Resources. DevSnippets. Speckyboy Design Magazine. Inspiración | Diego Mattei Blog - Part 4. Gallery - Page 3. Cover Flow is an animated, three dimensional graphical user interface integrated within iTunes, the Macintosh Finder, and other Apple Inc. products for visually flipping through snapshots of documents, website bookmarks, album artwork, or photographs.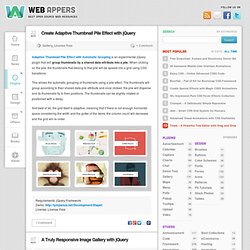 Cover Flow is browsed using the on-screen scrollbar, mouse wheel, gestures, or by selecting a file from a list, which flips through the pages to bring the associated image into view. Here we have CoverScroll jQuery plugin, which is a CSS3 variant of the Apple's CoverFlow design pattern. It's very handy if you would like to showcase some pictures in this way. Part 14. Wordpress Tutorials. Details Published on Wednesday, 19 March 2014 19:29 Happy Nowrouz to all friends, well-wishers and supporters of a free and democratic Iran and the Iranian Resistance movement.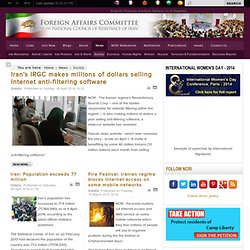 Our best wishes to you in this coming year, and for a free Iran, where all vestiges of the current ruling regime's inhumane oppression, execution, torture, religious and gender based discrimination, export of terrorism, and support for dictators and oppressors around the world, will be washed away, and where Iranians will be free to enjoy the potential of their inalienable right to life, liberty, and prosperity. We also wish for the safety of the brave members of PMOI residing in Camp Liberty, who have sacrificed much to bring freedom and democracy to their beloved country and are today the source of inspiration for all Iranians. Vector Graphics - Part 2. Roundups Best Freebies For Graphic Web Designers | FreebiesPress. 30 Design Blogs You Have to Subscribe To.
---