Tips
أنّ جدية سوبليمينل - For Jane. I was going to a DJ exhibition that was happening tonight BUT it was canceled so instead I made a quick and dirty smocking tutorial for aznenchantress.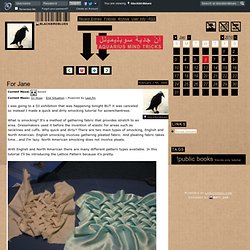 What is smocking? It's a method of gathering fabric that provides stretch to an area. DIY Style :: Sewing Tips. Sewing Knit Fabrics They're easy to sew and comfy to wear, so why not make your next outfit out of a knit-weave fabric?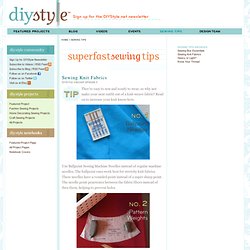 Read on to increase your knit know-how. Use Ballpoint Sewing Machine Needles instead of regular machine needles. The ballpoint ones work best for stretchy knit fabrics. These needles have a rounded point instead of a super sharp point. Fabric Yardage Chart For Furniture Upholstery - a knol by K Butler. MADE: TUTORIAL: Puffed Sleeves. The pitch-forked Harvest Dress is fun on the go.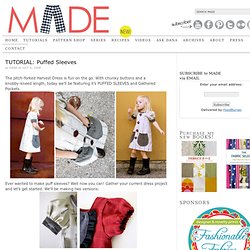 With chunky buttons and a knobby-kneed length, today we'll be featuring it's PUFFED SLEEVES and Gathered Pockets. Ever wanted to make puff sleeves? Well now you can! Gather your current dress project and let's get started. Original techniques to tie your shoe laces | Monicel's Blog.
---