Tips
I was going to a DJ exhibition that was happening tonight BUT it was canceled so instead I made a quick and dirty smocking tutorial for aznenchantress. What is smocking? It's a method of gathering fabric that provides stretch to an area.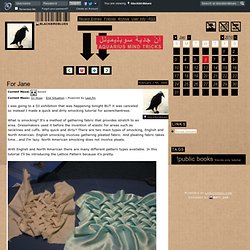 أنّ جدية سوبليمينل - For Jane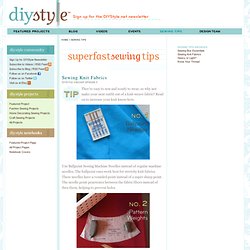 DIY Style :: Sewing Tips
Sewing Knit Fabrics They're easy to sew and comfy to wear, so why not make your next outfit out of a knit-weave fabric? Read on to increase your knit know-how. Use Ballpoint Sewing Machine Needles instead of regular machine needles. The ballpoint ones work best for stretchy knit fabrics. These needles have a rounded point instead of a super sharp point.
Fabric Yardage Chart For Furniture Upholstery - a knol by K Butler
MADE: TUTORIAL: Puffed Sleeves