Saving Money
Best-Times-Infographic.png (1300×1340)
Best Deals Today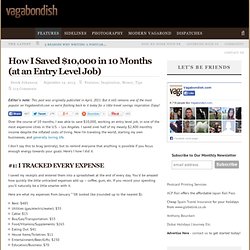 How I Saved $10,000 in 10 Months (at an Entry Level Job)
Over the course of 10 months, I was able to save $10,000, working an entry level job, in one of the most expensive cities in the U.S. – Los Angeles. I saved over half of my measly $2,400 monthly income despite the inflated costs of living. Now I'm traveling the world, starting my own businesses, and generally loving life .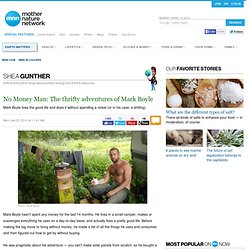 No Money Man: The thrifty adventures of Mark Boyle
Mark Boyle hasn't spent any money for the last 14 months. He lives in a small camper, makes or scavenges everything he uses on a day-to-day basis, and actually lives a pretty good life. Before making the big move to living without money, he made a list of all the things he uses and consumes and then figured out how to get by without buying.