Saving Money
Get Rich Slowly - Personal Finance That Makes Cents. Best Deals Today. How I Saved $10,000 in 10 Months (at an Entry Level Job) Editor's note: This post was originally published in April, 2011.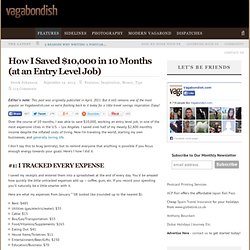 But it still remains one of the most popular on Vagabondish.com so we're flashing back to it today for a little travel savings inspiration. Enjoy! T-Bucket's Wacky Tips to Survive Being Broke in a Recession - T-Bucket. 1.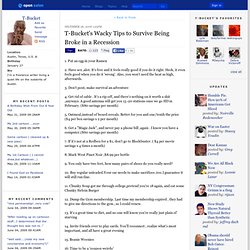 Put an egg in your Ramen 2. Have sex ,alot. No Money Man: The thrifty adventures of Mark Boyle. Mark Boyle hasn't spent any money for the last 14 months.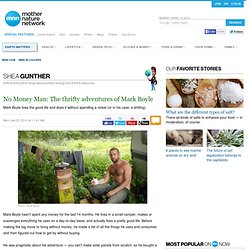 He lives in a small camper, makes or scavenges everything he uses on a day-to-day basis, and actually lives a pretty good life. Before making the big move to living without money, he made a list of all the things he uses and consumes and then figured out how to get by without buying.
---