Reading
Online Books/Stories. The 16 Best Dystopian Books Of All Time. Dystopian novels—stories of the horrific future—are so common as to be almost forgettable.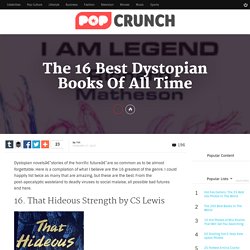 Here is a compilation of what I believe are the 16 greatest of the genre. I could happily list twice as many that are amazing, but these are the best. The 10 Most Disturbing Books Of All Time. In my younger days if I heard a book or movie was disturbing or hard to handle I generally took that as a challenge.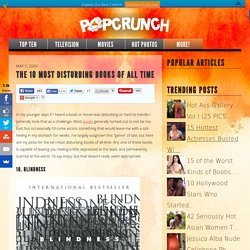 Most books generally turned out to not be too bad, but occasionally I'd come across something that would leave me with a sick feeling in my stomach for weeks. I've largely outgrown this "genre" of late, but here are my picks for the ten most disturbing books of all time. Any one of these books is capable of leaving you feeling a little depressed at the least, and permanently scarred at the worst. Top 10 Best Novels of the Last 20 Years - Top 10 Lists | Listverse. Books The ten novels on this list all substantiate the belief that books are the most elastic, introspective, human and entertaining form of media that exist.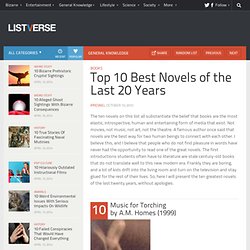 Not movies, not music, not art, not the theatre. The Books That Changed Your Lives. I have a feeling that many of these are favourite books rather than life-changing.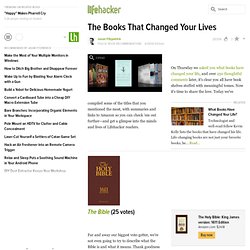 Certainly I love "The Hitch-hikers Guide ... Print - The 75 Books Every Man Should Read. Sum (book) Sum: Forty Tales from the Afterlives, also simply called Sum, is a work of speculative fiction by the neuroscientist David Eagleman.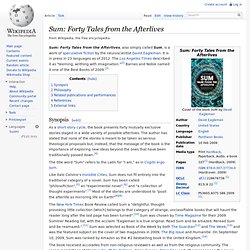 It is in press in 23 languages as of 2012[update]. The Los Angeles Times described it as "teeming, writhing with imagination. If on a winter's night a traveler. If on a winter's night a traveler (Italian: Se una notte d'inverno un viaggiatore) is a 1979 novel by the Italian postmodernist writer Italo Calvino.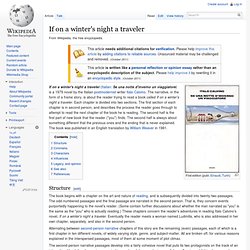 The narrative, in the form of a frame story, is about the reader trying to read a book called If on a winter's night a traveler. Each chapter is divided into two sections. The first section of each chapter is in second person, and describes the process the reader goes through to attempt to read the next chapter of the book he is reading. The second half is the first part of new book that the reader ("you") finds.
---