Quick, Cheap, & Easy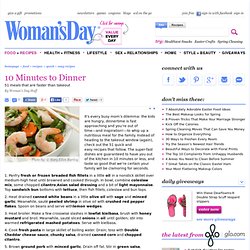 It's every busy mom's dilemma: the kids are hungry, dinnertime is fast approaching and you're out of time—and inspiration!
10 Minutes to Dinner
Ten Meals on $10 Article
Most students don't have a lot of cash to spend on food, but that doesn't mean you have to go hungry. With the right recipes and some kitchen savvy, you can eat great even on a student's budget.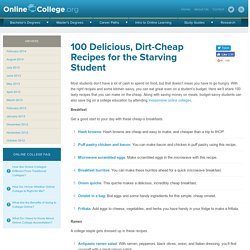 Basic howto, with pictures
SLIDESHOW: Ramen Hacks: 30+ Easy Ways to Upgrade Your Instant Noodles