Places
Hakone – Japan's Amazing Open Air Museum. Close to both Tokyo and Mount Fuji the small town of Hakone holds something of a revelation.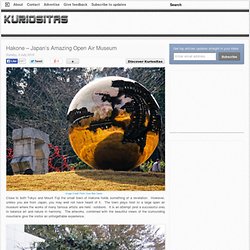 However, unless you are from Japan, you may well not have heard of it. The town plays host to a large open air museum where the works of many famous artists are held - outdoors. It is an attempt (and a successful one) to balance art and nature in harmony. The artworks, combined with the beautiful views of the surrounding mountains give the visitor an unforgettable experience. Ikeshima: Goodbye to old King Coal | Spike Japan.
About to enter the scruffy ferry ticket office in the Nagasaki port of Seto one leaden noon to book my passage to Ikeshima, I was attacked by a severely depilated Dachshund, its coat a canine topiary.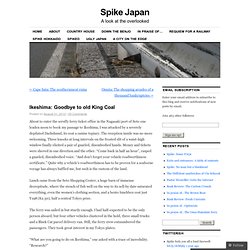 The reception inside was no more welcoming. Three knocks at long intervals on the frosted slit of a waist-high window finally elicited a pair of gnarled, disembodied hands. Money and tickets were shoved in one direction and the other. "Come back in half an hour", rasped a gnarled, disembodied voice. "And don't forget your vehicle roadworthiness certificate." Ueno Park, Sakura. Picture perfect for this picnic.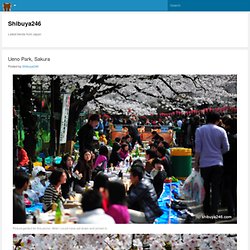 Wish I could have sat down and joined in. Beautiful Sakura. So many people enjoying themselves, whether they were sitting down and drinking or just walking on by. Japanese life under the Sakura wave The empty bottles are lined up, the drawings left behind.
---