Paperwork
DIY Wedding Maps. Quick, Easy, and Fun. Click to enlarge Estimated Time (2 - 3 hours) This DIY map is extremely easy to create (just 6 steps) and takes very little time.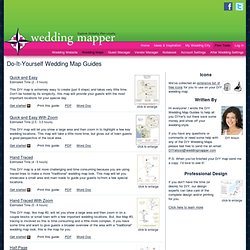 Don't be fooled by its simplicity, this map will provide your guests with the most important locations for your special day. Get started. Wedding Details: Creative Guest Book Ideas. Do you get total stage fright when it comes to signing the guest book at a wedding?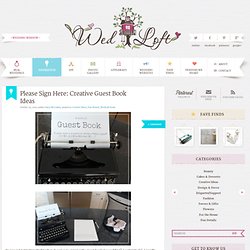 I certainly do! I usually end up copying whatever the previous guest has written. Handmade Thank-You Cards: Ink-Block Prints. Make an impression with ink-block printing, an art form dating back to ninth-century China.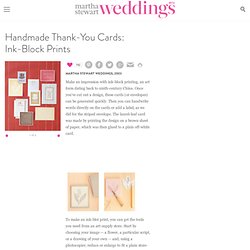 Once you've cut out a design, these cards (or envelopes) can be generated quickly. Then you can handwrite words directly on the cards or add a label, as we did for the striped envelope. The laurel-leaf card was made by printing the design on a brown sheet of paper, which was then glued to a plain off-white card. MS Word Templates at Print.MarthaStewart.com - Select a Product.
More from Jessica & Tad | The Juice Stop.
---