Religion/Philosophy
Welcome to the official website of the Office of His Holiness the 14th Dalai Lama. His Holiness is the spiritual leader of the Tibetan people. He frequently states that his life is guided by three major commitments: the promotion of basic human values or secular ethics in the interest of human happiness, the fostering of inter-religious harmony and the preservation of Tibet's Buddhist culture, a culture of peace and non-violence. Explore here how His Holiness fulfils these commitments through his various activities his public talks, widespread international visits and publications. To follow His Holiness on popular social networks please click on the links below: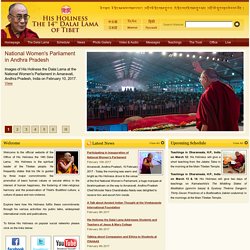 SACRED SILENCE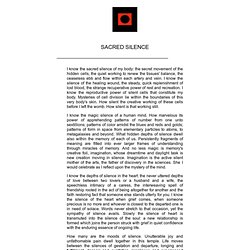 I know the sacred silence of my body: the secret movement of the hidden cells, the quiet working to renew the tissues' balance, the ceaseless ebb and flow within each artery and vein. I know the silence of the healing wound, the steady, quick replenishment of lost blood, the strange recuperative power of rest and recreation. I know the reproductive power of silent cells that constitute my body. Mysteries of cell division lie within the boundaries of this very body's skin. How silent the creative working of these cells before I left the womb.
Welcome! Religion, or at least religious inquiry, is something that virtually all humans have in common. In all corners of the world and in all eras of history, people have wondered about the meaning of life, how to make the best of it, what happens afterwards, and if there is anyone or anything "out there." The goal of ReligionFacts is to provide free, reliable information — "just the facts" — on the various answers that have been given to these questions, as well as the rituals and customs that go along with them. This very broad definition means that we have articles on a wide variety of world religions and belief systems, both ancient and modern.