Books
The 50 Greatest Travel Books Of All Time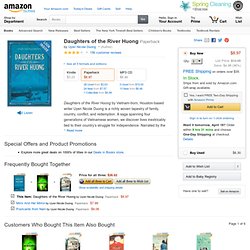 Daughters of the River Huong (9781935597315): Uyen Nicole Duong
A Q&A with Uyen Nicole Duong Question: What was your vision in writing Daughters of the River Huong? Uyen Nicole Duong: I wanted to capture the beauty of my home culture, and the sorrow of its women in the form of literary fiction. Question: How did you come to write the book? Uyen Nicole Duong: I'm not sure anyone--even the writer--can fully understand all the sources for a writer's creative energy, but in the case of this book I know that several themes at work for me were the city of Hue, the River Huong, and the native people from Champa. My mother, who is from Hue, has played an important part in my creative life since childhood.
SAS Survival Handbook, Revised Edition: For Any Climate, in Any Situation (9780061733192): John 'lofty' Wiseman
The Devil's Cup: A History of the World According to Coffee (9780345441492): Stewart Lee Allen
I loved this book. I'm not much of a traveler; I don't enjoy camping; I rarely ride my bike (have never ridden a tandem); and am indifferent to ham and cheese sandwiches. However, this book reached out and grabbed me and wouldn't let go until I'd turned the last page. As I traveled vicariously around the world with the Highams (Dad John; Mom September, Katrina age 11 and Jordan age 8), I'd hear the train whistles, see the sunsets, get drenched in the rain, and even hobble around with one broken leg and a crutch.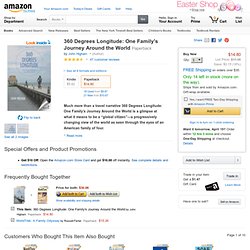 360 Degrees Longitude: One Family's Journey Around the World (9781593501082): John Higham
The Practical Nomad: How to Travel Around the World (9781566918282): Edward Hasbrouck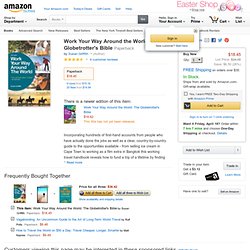 Work Your Way Around the World: A Fresh and Fully Up-to-Date Guide for the Modern Working Traveller (9781854584564): Susan Griffith
Trade in your item Get a $3.12Gift Card. Flip to back Flip to front Listen Playing... Paused You're listening to a sample of the Audible audio edition.
Lonely Planet The Travel Book (9781741792119): Lonely Planet
Vagabonding: An Uncommon Guide to the Art of Long-Term World Travel (9780812992182): Rolf Potts
How to Shit Around the World: The Art of Staying Clean and Healthy While Traveling (Travelers' Tales Guides) (9781932361322): Dr. Jane Wilson-Howarth, Kathleen Meyer
FREE Two-Day Shipping is available to Amazon Prime members. To join, select "Yes, I want FREE Two-Day Shipping with Amazon Prime" above the Add to Cart button and confirm your Amazon Prime free trial sign-up during checkout. Amazon Prime members enjoy: Unlimited Free Two-Day Shipping Instant streaming of over 40,000 movies and TV episodes A Kindle book to borrow for free each month - with no due dates Important: Your credit card will NOT be charged when you start your free trial or if you cancel during the trial period. If you're happy with Amazon Prime, do nothing. At the end of the free trial, your membership will automatically upgrade to an annual membership.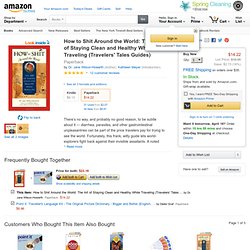 Catfish and Mandala: A Two-Wheeled Voyage Through the Landscape and Memory of Vietnam (9780312267179): Andrew X. Pham
Best Books I have Read on my Travels, Part 1
The thirsty demand for book recommendations is part-and-parcel of long term travel. While iPods and laptops are great time-wasters on an endless bus journey, nothing satisfies like the pages of a good book. When I travel, I try and limit my reading to non-fiction. After all, to travel for travel itself is so fundamentally indulgent that the least I can do is try and learn as I go! Most of the books I buy or trade are therefore non-fiction, but I've been handed some great fiction to read during my journey and have included those as well.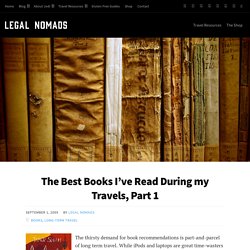 Listing over 1 million free books on the Web - Updated Friday, April 18, 2014 Search our Listings -- New Listings -- Authors -- Titles -- Subjects -- Serials A public domain metadata gift for our 20th birthday -- Blog (Everybody's Libraries) -- Latest Book Listings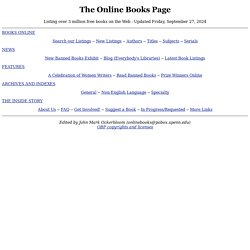 The Pale King (9780316074230): David Foster Wallace