Art
Sylvia Ji. Anders Nilsen. GEX - The work of Genis Carreras. Maine bass harbor lighthouse winter 2008 9886 [no invites/icons please] <wikd>'s favorite photos and videos | Flickr. Grace. The other Taj Mahal.
Design. AWESOME: Art made out of staples. Top 10 Examples of Mind Blowing Burning Man Architecture. Top 10 examples of brilliant shadow art. Mike Goscinsky by MikesOriginalPrints. The Zodiac Series Aquarius by MikesOriginalPrints. CELESTIAL BODIES. Mina_milk's Photostream. Holy Ghost Zine: Maria Vladimirova. Ожившие предметы Терри Бордера. Терри Бордер (Terry Border), фотограф из Индианаполиса, создает свои творения из продуктов питания, проволоки и предметов домашнего обихода.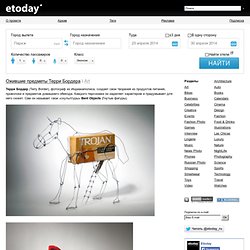 Каждого персонажа он наделяет характером и придумывает для него сюжет. Сам он называет свои «скульптуры» Bent Objects (Гнутые фигуры). Ear skull by ~arcaneserpent on deviantART. Sistine Chapel.
---