Photography (Artists, Works, Interesting and Weird Stuff)~
UNDERWATER FASHION PHOTOGRAPHER by DIRTY HARRY
Photography : Dreamwayfarer
Aleksic Ivan Photography - Aleksic Ivan Photography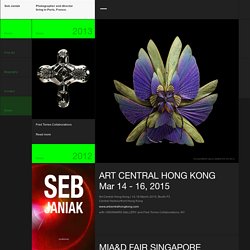 Seb Janiak — Photographer & Director
Cutlog FIAC — Contemporary Art Fair Oct 20 - 23, 2011 Bourse du Commerce de Paris 2 rue de Viarmes 75001 Paris — France. www.cutlog.org Every 15 minutes, a shuttle drives passengers between the Grand Palais and the Bourse de Commerce.
MICHAEL DIDONNA :: PHOTOGRAPHY // CINEMATOGRAPHY
BOY OF BLUE INDUSTRIES: The Art of Wayne Martin Belger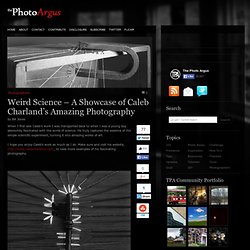 Weird Science – A Showcase of Caleb Charland's Amazing Photography | Photographers
Photographers by Bill Jones 1inShare When I first saw Caleb's work I was transported back to when I was a young boy absolutely fascinated with the world of science.