Photography (Artists, Works, Interesting and Weird Stuff)~
UNDERWATER FASHION PHOTOGRAPHER by DIRTY HARRY
Photography : Dreamwayfarer
Aleksic Ivan Photography - Aleksic Ivan Photography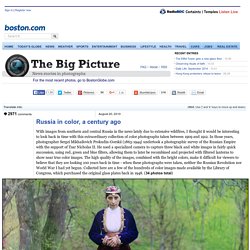 With images from southern and central Russia in the news lately due to extensive wildfires, I thought it would be interesting to look back in time with this extraordinary collection of color photographs taken between 1909 and 1912. In those years, photographer Sergei Mikhailovich Prokudin-Gorskii (1863-1944) undertook a photographic survey of the Russian Empire with the support of Tsar Nicholas II. He used a specialized camera to capture three black and white images in fairly quick succession, using red, green and blue filters, allowing them to later be recombined and projected with filtered lanterns to show near true color images. The high quality of the images, combined with the bright colors, make it difficult for viewers to believe that they are looking 100 years back in time - when these photographs were taken, neither the Russian Revolution nor World War I had yet begun.
Seb Janiak — Photographer & Director
MICHAEL DIDONNA :: PHOTOGRAPHY // CINEMATOGRAPHY
BOY OF BLUE INDUSTRIES: The Art of Wayne Martin Belger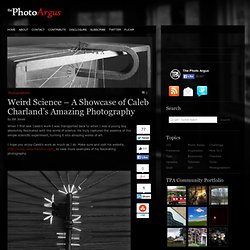 Weird Science – A Showcase of Caleb Charland's Amazing Photography | Photographers
Photographers by Bill Jones When I first saw Caleb's work I was transported back to when I was a young boy absolutely fascinated with the world of science. He truly captures the essence of the simple scientific experiment, turning it into amazing works of art.