Pie
Tiny pies. For a while I had been thinking about small food — as in "Look at me, I am a GIANT!"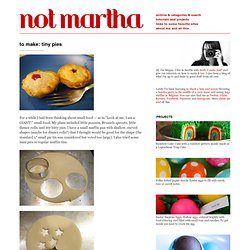 Small food. My plans included little poussin, Brussels sprouts, little dinner rolls, and itty bitty pies. I have a small muffin pan with shallow, curved shapes (maybe for dinner rolls?) That I thought would be good for the shape (the standard 5″ small pie tin was considered but voted too large). Nectarine Pie Recipe. Apple Pie Filling Recipe. Peanut Butter Silk Pie Recipe - A No-Bake Peanut Butter Pie with Fudge Layer.
This delicious peanut butter pie is easy to make with a graham cracker crust, a thin layer of fudge, and a cream cheese and peanut butter filling.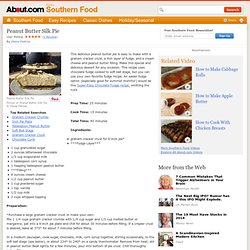 Make this special and delicious dessert for any occasion. This recipe uses chocolate fudge cooked to soft ball stage, but you can use your own favorite fudge recipe. Peanut-Butter Silk Pie. Gevalia Kaffe Coffee K-Cups $5.99 Columbia Medium Roast, 12 CountAssorted varieties, Loyalty Card Required thru 2014-04-23 Marsh Maxwell House Coffee $4.99 Original, Ground28 - 30.6 oz.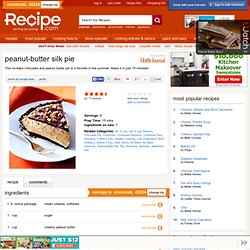 Apple Butter Pumpkin Pie Recipe.
---