Usefullforwork
Elgg is an award-winning open source social networking engine that provides a robust framework on which to build all kinds of social environments, from a campus wide social network for your university, school or college or an internal collaborative platform for your organization through to a brand-building communications tool for your company and its clients. Elgg was voted best open source social networking platform in 2008.
Open Source Social Networking & Social Publishing Platform.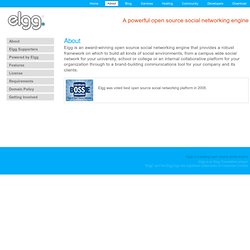 Home
dotproject - Open Source Software :: Open Source Project and Tas
dotProject is a volunteer supported Project Management application. There is no "company" behind this project, it is managed, maintained, developed and supported by a volunteer group and by the users themselves. For more about the product, what it does, etc please follow the links to the doc site at the top of site.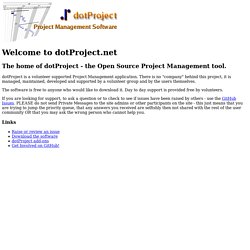 Enomaly: Elastic / Cloud Computing Platform: Home
Open Source ECM
Eucalyptus | Your environment. Our industry leading cloud comput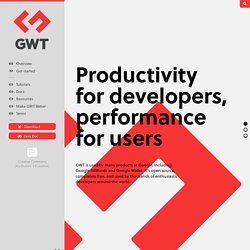 Web Toolkit - Google Code
GWT (pronounced 'gwit') is the official open source project for GWT releases 2.5 and onwards. This site houses links to the documentation, source code repository, issues list and information related to GWT roadmap and release. It is intended for developers interested in contributing to GWT, and for keeping people informed on new and upcoming changes to GWT, GWT related events and other news.