Scuba
GUEST ARTICLE: Palau or 'Belau' according to the Palauans is an island nation located in the Pacific about 500 miles east of the Philippines. It consists of some pretty unique sights like the Rock Islands that are made up of limestone and resemble large mushrooms. Palau is famous for its deliciously warm clear blue waters with its incredible marine life and colorful reefs. It was mid March when we flew to Palau from Hong Kong.
Palau – Jelly Fish Lake Worlds Best Snorkeling Experience — Road Less Travelled Blog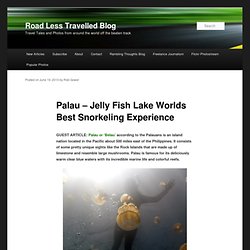 Underwater Photography, Scuba Diving, Shark Cage Diving, Stock Images, Screensavers, Screen Savers, Eco-Photo Explorers, EcoPhoto, Eco Photo
<p class="boxedv2"><b>We're Sorry</b>, you don't seem to have <b>JavaScript enabled</b> in your browser. Some functions on our website may not work properly without it enabled or your web browser is running an older version of JavaScript. Please <b>enabled</b> your JavaScript or <b>upgrade</b> your browser version to view our website correctly. <a href="http://www.ecophotoexplorers.com/detect.asp#jsTest">See Test Page</a></p>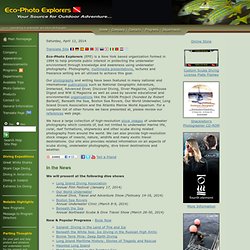 Scuba Travel have been arranging award winning scuba diving holidays since 1995 and been voted Tour Operator of the year no less than 7 times! Our years of experience mean that no matter where in the globe you want to go for your next diving holiday, we can match your needs to one of our top notch liveaboards, resorts, dive centres or diving tours. Our team of friendly and professional travel consultants is comprised of divers so we know exactly what it takes to make your dream diving holiday come true... We don't sell any holidays we would not want to do ourselves! Let us take the stress out of booking with the peace of mind that we are fully ATOL bonded.
Scuba Diving Holidays | Scuba Travel