Volunteering
Exit from comment view mode. Click to hide this space Comments View/Create comment on this paragraph SANTIAGO – Chile today produces one-third of the world's lithium – used in batteries that power everything from computers to cars – and has great potential to expand that share.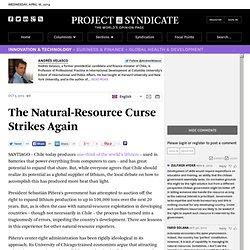 The Natural-Resource Curse Strikes Again by Andres Velasco
Top employers get more from staff by giving back
Aurea Foundation - Toronto, Ontario, Canada
Endeavour Volunteer Consulting for Non-Profits
Managing a charitable organization can be very complex. Funders, donors and consumers are demanding more transparency and accountability, board and staff need to keep on top of their legal compliance requirements, and everyone needs to be concerned with safeguarding their organization from misuse. That's where the Charity Law Information Program, or CLIP, can help. CLIP is a program of Capacity Builders, made possible by a financial contribution of the Canada Revenue Agency. The project's goal is to help charities become more aware of their legal obligations under the Income Tax Act.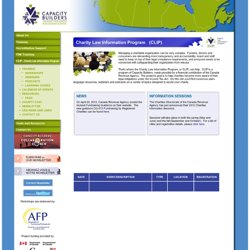 Capacity Builders | Toronto Ontario Canada
Imagine Canada
Nonprofit Risk Management Center
Evergreen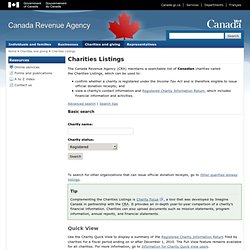 CRA - Charities Listings
The Canada Revenue Agency maintains a searchable list of Canadian charities called the Charities Listings, which can be used to: confirm whether a charity is registered under the Income Tax Act and is therefore eligible to issue official donation receipts; and view a charity's contact information and Registered Charity Information Return , which includes financial information and activities. Advanced search | Search tips To search for other organizations that can issue official donation receipts, go to Other qualified donees listings .
Champions of Change