Law and Politics
Global Trends 2030: Media Coverage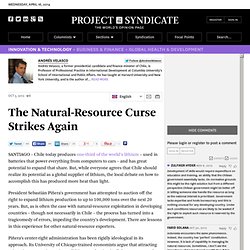 The Natural-Resource Curse Strikes Again by Andres Velasco
Exit from comment view mode. Click to hide this space SANTIAGO – Chile today produces one-third of the world's lithium – used in batteries that power everything from computers to cars – and has great potential to expand that share.
Changing jobs and lifelong employment by IRIS on January 22, 2014 Everybody knows that we change jobs more often than we used to. Better still, in the Golden Age of employment, there were way more lifelong positions than there are now. Yet is... The problem with Hudak's million jobs promise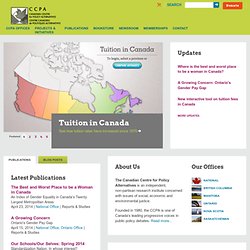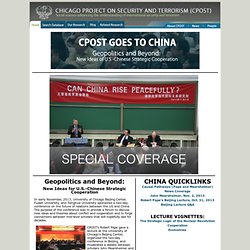 CPOST - Chicago Project on Security and Terrorism
Geopolitics and Beyond: New Ideas for U.S.-Chinese Strategic Cooperation World Affairs 1914 Revisited? Joseph S. Nye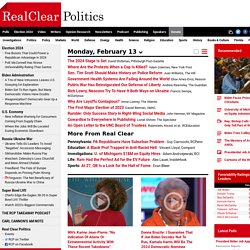 Real Clear Politics Friday Unwinding Obamacare - James Capretta & Yuval Levin, Weekly StandardHate Obama, Love Obamacare - Steven Brill, TimeIn Year Six, Does Obama Finally Own Economy? - Byron York, ExaminerAmerica Is Becoming More Liberal - Steve Rosenthal, Washington PostDemocrats' Midterm Blues - Jonah Goldberg, National ReviewGOP's Risky Rebuff to Long-Term Unemployed - Michael Hirsh, Natl JrnlGillespie Is the Right Kind of Candidate for Va. - Ben Domenech, FederalistChris Christie: A Bully's Bully - Katha Pollitt, The NationBridgegate-Obsessed Media Needs to Move On - Ruben Navarrette, CNNA Milder Christie? Don't Expect It to Last - Scott Conroy, RealClearPoliticsObama Is Disrespecting the Constitution - James Antle, National InterestA Scandalous Lack of Obama Scandals - Paul Waldman, American ProspectHow in Good Conscience?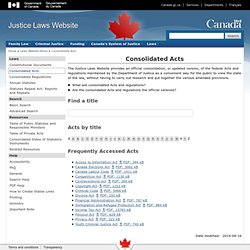 When the federal government makes changes to Canadian law, often it will create "amending" Acts or regulations. These amending documents make changes to existing laws. For example, if the government wishes to add a new offence to the Criminal Code, it will not rewrite the entire document or create a new, separate Code, but will create an amending Act.
Consolidated Acts
Reuters Resources for Global Business Explore issues at the nexus of business and foreign policy featured on our corporate webpage and in our CEO Speaker series archive, and learn more about membership in the Corporate Program. Courtesy Kaveh Sardari Informing Policy on Capitol Hill Learn about how CFR connects with members of the U.S. Senate and House of Representatives on international and economic issues.
The Harvard Political Review — Harvard Talks Politics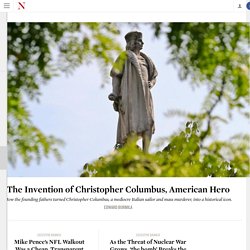 The bill now being pushed by the neocons and AIPAC could destroy the most promising developments in a decade. He's not the only Republican governor who has abused his office to destroy political enemies. Oh, how we love those Republican "straight-shooters." Ten groups that are laying the foundation for an economic justice revival. Subscribers Only