Law and Politics
Global Trends 2030: Media Coverage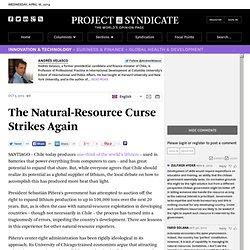 The Natural-Resource Curse Strikes Again by Andres Velasco
Exit from comment view mode. Click to hide this space Comments View/Create comment on this paragraph SANTIAGO – Chile today produces one-third of the world's lithium – used in batteries that power everything from computers to cars – and has great potential to expand that share.
CPOST - Chicago Project on Security and Terrorism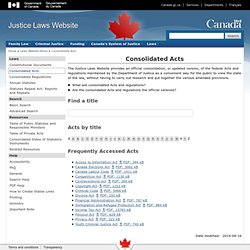 When the federal government makes changes to Canadian law, often it will create "amending" Acts or regulations. These amending documents make changes to existing laws. For example, if the government wishes to add a new offence to the Criminal Code , it will not rewrite the entire document or create a new, separate Code, but will create an amending Act.
Consolidated Acts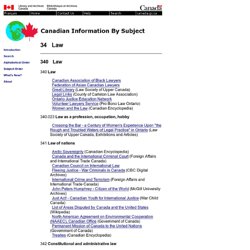 Law - Canadian Information By Subject
Nous vous remercions de visiter le site Web de Bibliothèque et Archives Canada. Désolé, l'information que vous cherchez a été changée ou n'est plus disponible.
The Harvard Political Review — Harvard Talks Politics