Mind maps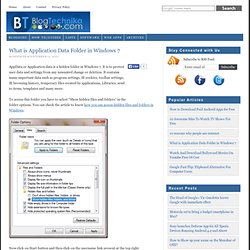 What is Application Data Folder in Windows 7
AppData or Application data is a hidden folder in Windows 7. It is to protect user data and settings from any unwanted change or deletion. It contains many important data such as program settings, IE cookies, toolbar settings, IE browsing history, temporary files created by applications, Libraries, send to items, templates and many more.
Freeware and Open Source Software
file management
All about Mind Mapping and Freely available Mind Mapping tools. What is Mind Mapping? Quoting Wikipedia: A mind map is a diagram used to represent words, ideas, tasks, or other items linked to and arranged radially around a central key word or idea. It is used to generate, visualize, structure, and classify ideas, and as an aid in study, organization, problem solving, decision making, and writing. An illustration of a Mind Map on Happiness (Source: http://www.mind-mapping.co.uk)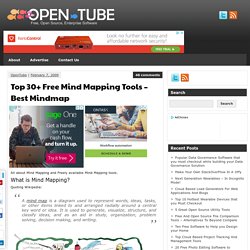 Top 12+ FREE mind mapping tools
Managing Your Files and Folders with MindManager 8 | The Mindmap Blog
Imagine a world where you save a document on your computer and always find it quickly. A world where you save it once to a location on your computer and then never have to use the usual file/folder structure to locate it. Imagine the time you would save each day by not wondering, "Now, where did I put that document?" Well, that world exists. It exists when you use Mindjet's MindManager to manage your files and folders. Perhaps one of the greatest features of MindManager is the functionality to manage your files and folders via a map.