Distribution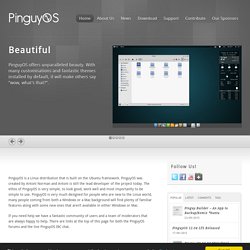 PinguyOS is a Linux distribution that is built on the Ubuntu framework. PinguyOS was created by Antoni Norman and Antoni is still the lead developer of the project today. The ethos of PinguyOS is very simple, to look good, work well and most importantly to be simple to use. PinguyOS is very much designed for people who are new to the Linux world, many people coming from both a Windows or a Mac background will find plenty of familiar features along with some new ones that aren't available in either Windows or Mac. If you need help we have a fantastic community of users and a team of moderators that are always happy to help.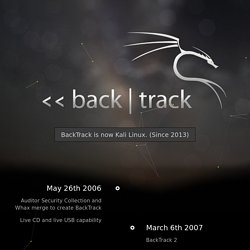 Welcome to Backtrack-Linux.org, home of the highest rated and acclaimed Linux security distribution to date. BackTrack is a Linux-based penetration testing arsenal that aids security professionals in the ability to perform assessments in a purely native environment dedicated to hacking. Regardless if you're making BackTrack you Install BackTrack, boot it from a Live DVD or thumbdrive, the penetration distribution has been customized down to every package, kernel configuration, script and patch solely for the purpose of the penetration tester. Note: BackTrack Linux is no longer being maintained. Please check www.kali.org
Download Debian 7.4(32/64-bit PC Network installer) Debian is a free operating system (OS) for your computer. An operating system is the set of basic programs and utilities that make your computer run.