Finding New Camera
Rent Canon Lenses and Cameras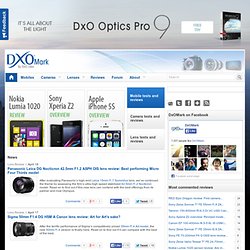 Continuing our series of evaluation of lens systems we've assessed a modest range of Pentax and third-party lenses for their optical quality on the firm's new flagship Pentax K-3 model. As the replacement for the K-5 II and K-5 IIs, the Pentax K-3 has a new higher pixel density 24-Mpix sensor without an AA filter, and is a promising platform for lens evaluation. Read on to find out which models perform best, and which, if any, that should be avoided.
How to Find the Best Digital SLR Camera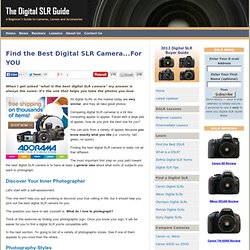 When I get asked "what is the best digital SLR camera" my answer is always the same: it's the one that helps you take the photos you love. All digital SLRs on the market today are very similar, and they all take great photos. Comparing digital SLR cameras is a lot like comparing apples to apples. Faced with a large pile of apples, how do you pick the best one for you? You can pick from a variety of apples because you know exactly what you like (i.e. crunchy, tart, green, no spots). Finding the best digital SLR camera is really not all that different.