Webdesign
WebStore - GIFs animados 1
Sharebrain « Best free resources for Webworkers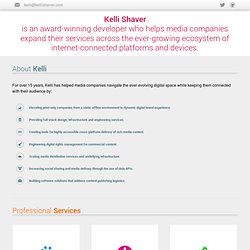 Infrastructure Modern media companies have challenging and evolving technical requirements and resource needs. I can help you build rock-solid, modular infrastructure based on future friendly technology. The goal from day one is a foundation that provides stability and security, while still offering the flexibility to scale and evolve rapidly to meet the changing needs of you and your audience.
Kelli Shaver
Willustrator: Draw on the Web
Google 2.0
Web2.0 List, Web 2.0 Site
V3 - The Internet Identity Company
Shadows, tags, comments, and rate
WebEstilo. Consejos para crear paginas web. Guía de estilo de pá
Original Signal - Transmitting Web 2.0
issues - ideas - people - performance
Web 2.0 free buttons maker! - (Custom icon font and background,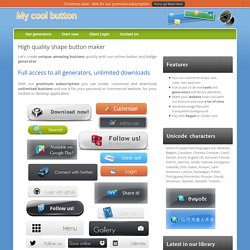 Welcome to our unique online generator for create unique amazing buttons. With one unique subscription you can customize and download unlimited buttons and use it for your personal or commercial website or desktop/standalone application. Latest release: the retina display image generator In the 8.0 version we have released the mobile retina display button maker for your Apple iOS application iPad and iPhone compliant.
Whether it's a marathon, a mountain, or a massive IA challenge, I'm always at my best while on a quest. So, I've decided to write a book. Again. This book -- Intertwingled -- is about designing information systems, and understanding the nature of information in systems.
findability.org | ambient findability the design of findable obj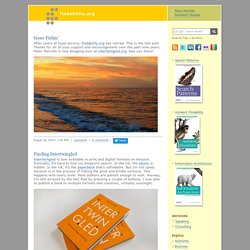 Maestros del Web (www.maestrosdelweb.com)
LookSmart's Furl - Your Personal Web
Diseñorama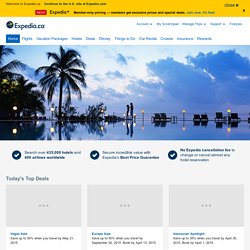 Hasta que el mundo no sea perfecto y todos los navegadores interpreten los estándares exactamente igual, los diseñadores y desarrolladores web tendremos que probar nuestras páginas en distintos navegadores y sistemas operativos. ¿Cómo hacerlo de la manera más sencilla y completa? Continúa leyendo » El fin de semana fué lanzada la nueva versión de Stylizer , un editor de CSS visual, y una de mis herramientas esenciales. He aquí algunas de las características que lo hacen un programa muy completo y util para todos los que trabajamos con CSS .
Are you familiar with pikipimp.com? What about comeeko.com? If you haven't seen these sites yet, I would recommend checking them out. Pikicentral is allowing you to create your own white labelled version of these sites ... for nothing!
Buttonator
SlideShare
Web 2.0 Workgroup - A network of Web 2.0 resources
Start a free website in 3 easy steps - Wetpaint.com
NRG (read: 'ENERGY') is the alias and company of Peter Van den Wyngaert. His vast range of technical expertise still keeps expanding as Peter "NRG" has a tremendous interest in all the latest digital developments and trends. This early adopter mentality resulted in a wide range of high quality digital services. Fairly simple to extremely complex and agile projects are always perfectly executed thanks to a specific set of consulting, research, management, development, and support skills. Large projects are made ​​possible thanks to a professional global network of specialized agencies and freelancers. Many awardwinning results have been featured in numerous printed publications, award-websites, and on several TV stations.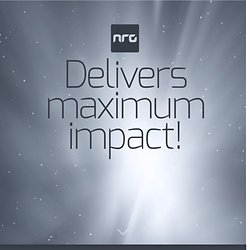 NRG design! graphics-multimedia-internet