Redes_culturales
CIRCLE website. Centre de ressources internationales des lieux de culture. Euro-Festival Info Centre, the web service of the European Festi. Stoa. Ping-o-Matic! ACCR Association des Centres Culturels de Rencontre. Trans Europe Halles Index. Le siège social et bureau romand de l'association PETZI se trouvent désormais à: Rue Jacques-Gachoud 1, 1700 Fribourg.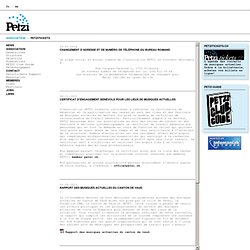 Le nouveau numéro de téléphone est le: 026/422.39.04. Les horaires de la permanence téléphonique ne changent pas: Mardi 14h-18h et jeudi 9h-13h. Pownce. Le peuple des connecteurs - Thierry Crouzet. On-the-move.org. Boletín. INTA - The International Urban Development Association - Communi. You may not be able to visit this page because of: an out-of-date bookmark/favourite a search engine that has an out-of-date listing for this site a mistyped address you have no access to this page The requested resource was not found.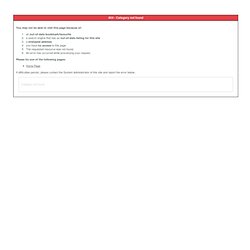 An error has occurred while processing your request. Please try one of the following pages: Wireless Networking in the Developing World - Download. European Forum for the Arts and Heritage. The Assayer. Sant Adrià de Besòs. Servicio Orientación Lectura. Библиотека изображений «РИА Новости» DBM. Culturelink, the Network of Networks for Research and Cooperatio.
---