Historia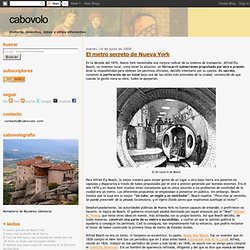 El metro secreto de Nueva York
En la década del 1870, Nueva York necesitaba una mejora radical de su sistema de transporte.
Robot Messenger Displays Person-to-Person Notes In Public Source: Modern Mechanix (August 1935)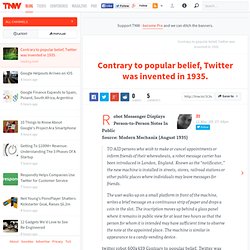 Contrary to popular belief, Twitter was invented in 1935. - The
Creating and Managing Digital Content
MUSEOdebate.com
http://www.historiadigital.com
Powys Heritage recuperación de memoria
Pew Internet: Blogosphere
Bethlehem - Recuperación de memoria
AHD
Historia digital del Arte
Museu d'Història de Tarragona - Ajuntament de Tarragona
HISTORIA-DIGITAL
They Still Draw Pictures
Continuing Studies - Best Practices For Museum Website Design -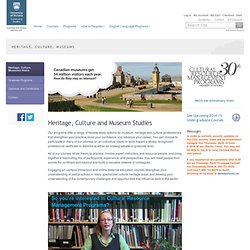 Our programs offer a range of flexible study options for museum, heritage and cultural professionals that strengthen your practice, build your confidence and advance your career. You can choose to participate in many of our courses on an individual basis, or work toward a widely recognized professional certificate or diploma at either an undergraduate or graduate level. All of our courses relate theory to practice, involve expert instructors and resource people, and bring together a fascinating mix of participants, experience, and perspectives. You will meet people from across the continent and beyond and build a valuable network of colleagues.
Otro proyecto sumativo