Educació 3
Welcome to Classroom20.com, the social network for those interested in Web 2.0, Social Media, and Participative Technologies in the classroom. We encourage you to sign up to participate in the great discussions here, to receive event notifications, and to find and connect with colleagues. We have over 77,000 members from 188 countries! Classroom 2.0 is a free, community-supported network. We especially hope that those who are "beginners" will find this a supportive comfortable place to start being part of the digital dialog.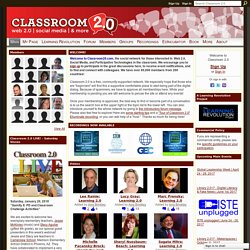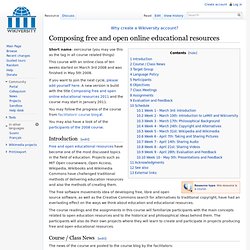 Short name: oercourse (you may use this as the tag in all course related things) This course with an online class of ten weeks started on March 3rd 2008 and was finished in May 5th 2008. If you want to join the next cycle, please add yourself here.
Composing free and open online educational resources - Wikiversi
Sobre web 2.0 en educación
Pagina nueva 1
KnowNet - Open Source for Collaborative Knowledge Development an
The Edublogger — Tips, tricks, ideas and help with using web 2.0
Fundació Jaume I
sme-learning: ICT & SMEs Project Website
「どろあわわ」について お笑い芸人の「くわばたりえさん」が使っていることで話題 になった商品「どろあわわ」ですが、「どろあわわ」のどこがそんなに凄いのでしょうか。 まずは「泡」が他の商品とは全く違います。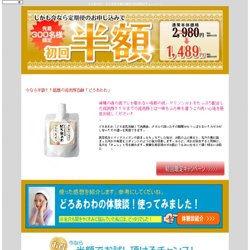 Lesson Writer
Australian Flexible Learning Framework - Home
Curriwiki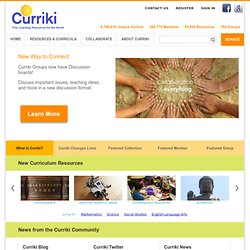 Donate There are a lots of ways to get involved with Curriki from contributing resources to sponsoring content. Curriki's non-profit Tax ID # is 203478467. You can also help us with tax deductible donations: Volunteer If you are looking for meaningful volunteer opportunities, we would love to hear from you.
El Web Educatiu de les Illes Balears
VETNET - Home
B-Learning4All » Welcome to the b-learning4all Project Website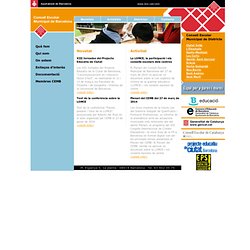 Consell Municipal Escolar
Activitat Plenari del CEMB del 19 de novembre de 2013 L'Informe sobre els ajuts de menjador escolar i el Pla de treball del Consorci d'Educació del curs 2013-2014, punts rellevants del Plenari del Consell Escolar Municipal de Barcelona. <veure més>
E-Aprendizaje - knowledge, collaboration, information, partnersh
SCoPE
E-Aprendizaje - knowledge, collaboration, information, partnersh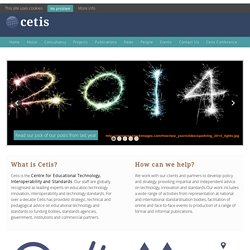 Cetis is the Centre for Educational Technology, Interoperability and Standards. Our staff are globally recognised as leading experts on education technology innovation, interoperability and technology standards. For over a decade Cetis has provided strategic, technical and pedagogical advice on educational technology and standards to funding bodies, standards agencies, government, institutions and commercial partners. We work with our clients and partners to develop policy and strategy, providing impartial and independent advice on technology, innovation and standards.Our work includes a wide range of activities from representation at national and international standardisation bodies, facilitation of online and face-to-face events to production of a range of formal and informal publications.
CETIS
EduSpaces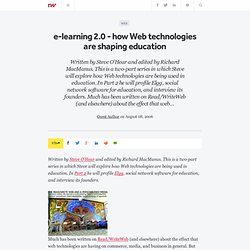 e-learning 2.0 - how Web technologies are shaping education
Written by Steve O'Hear and edited by Richard MacManus. This is a two-part series in which Steve will explore how Web technologies are being used in education. In Part 2 he will profile Elgg, social network software for education, and interview its founders. Much has been written on Read/WriteWeb (and elsewhere) about the effect that web technologies are having on commerce, media, and business in general.
WEB http://dialogo.ugr.es - Correo e. dial@elvira.ugr.es Boletín Informativo Núm. 42- segunda quincena de agosto de 2002 En este Boletín: A. - Noticias de las universidades en la web.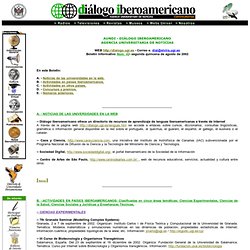 Bienvenid@s a Diálogo Iberoamericano, Agencia Universitaria de N Post número 1: (autor:alvaro gregori blog: mandarina-learning ) (p.d.ultimamente estoy mu pillao por los cítricos) Tecnocentrismo e Infocentrismo Archivado en: artículos — Alvaro Gregori @ 1:27 pm Esas son las dos mayores lacras que sufre el e-learning. Primero pasamos el sarpullido del tecnocentrismo.
marzo 2006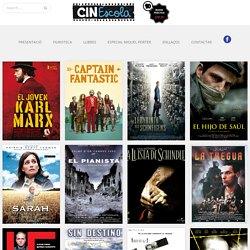 CinEscola. El cinema a l'aula. [AulaMèdia]
La invenció d'Hugo. La pel·lícula s'obre amb un impressionant pla seqüència que recorre el París dels anys trenta del segle passat. La càmera es dirigeix a l'estació de Montparnasse, creua andanes i vestíbuls i diposita la seva mirada en el rostre d'un nen ocult en un enorme rellotge. A partir d'aquí se'ns explica la història d'un nen orfe que viu una vida secreta entre les parets de l'estació. Amb l'ajuda d'una noia molt especial, buscarà la resposta a un misteri relacionat amb el seu pare, que acaba de morir, i amb el malhumorat venedor de la botiga de joguines, que és ni més ni menys que Georges Méliès, el gran pioner del cinema que va transformar el setè art en espectacle, però que viu ara ple d'amargor i oblidat per tots.
Public Health capacity building in low- to middle-income countries Internet based online learning using Open Education Resources Volunteer international faculty to develop modules and guide online discussions Modules offered twice a year - cover the Foundations Sciences of Public Health and Public Health problems Partnerships and collaboration across the global and digital divides Certificate, Diploma and Masters awards in association with Manchester Metropolitan University
Peoples-Uni.org