Creació_col.lectiva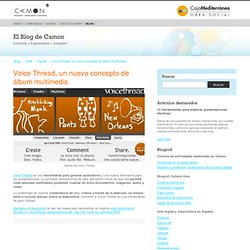 Interfaz de Voice Thread Voice Thread es una herramienta para generar audiolibros y una nueva alternativa para las presentaciones. La principal característica de esta aplicación online es que nos permite crear álbumes multimedia pudiendo insertar en ellos documentos, imágenes, audio y vídeo .
Voice Thread, un nuevo concepto de álbum multimedia - El Blog de
de juan freire, Free Culture Forum. Organization and action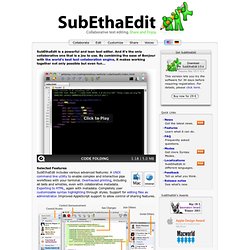 SubEthaEdit
SubEthaEdit is a powerful and lean text editor. And it's the only collaborative one that is a joy to use. By combining the ease of Bonjour with the world's best text collaboration engine , it makes working together not only possible but even fun… Click to Play Selected Features
Prototyping modules
Magazine: Create a customized magazine from your digital photogr
Downloads
El generador de verborrea empresarial de Martín Almazán
La Petite Claudine: Inteligencia Colectiva My Ass
Inteligencia Colectiva My Ass LPC en Reflexiones | Agosto 02, 2006 Write a paper promising salvation, make it a 'structured' something or a 'virtual' something, or 'abstract', 'distributed' or 'higher-order' or 'applicative' and you can almost be certain of having started a new cult. E.W.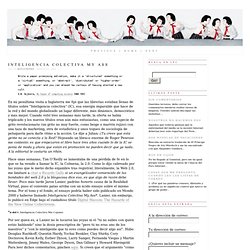 ARS Electronica PRIX
Web-based mind mapping software
Instructables: step-by-step collaboration
www.proyectoweb.org - CUBA - Diseño, Usabilidad y Arquitectura W
[suburbiatelemacktical-mediazine]
Creative Think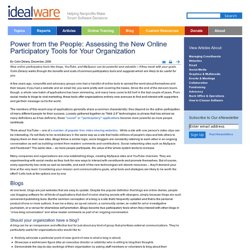 Assessing the New Online Participatory Tools for Your Organizati
New online participatory tools like blogs, YouTube, and MySpace can be powerful and valuable – if they mesh with your goals. Colin Delany walks through the benefits and costs of common participatory tools and suggests which are likely to be useful for you. A few years ago, nonprofits and advocacy groups only had a handful of online tools to spread the word about themselves and their issues: if you had a website and an email list, you were pretty well covering the bases.
EDITORIAL EL FABULOSO (Y DESCONOCIDO) MUNDO DE NGRAM Segunda y ultima Parte De lexicógrafos y otros mineros de datos Como un buen manual de casos y usos, el paper publicado en la revista Science Quantitative Analysis of Culture Using Millions of Digitized Books trae un par de decenas de ejemplos donde Ngram ve lo invisible a los ojos desnudos y revela tendencias y evoluciones imposibles de relevar por mas análisis profundo y exhaustivo que se quiera hacer. Asi nos anoticiamos de que el idioma inglés ha ido incorporando vocablos a una tasa sorprendente pasando de 544,000 en 1900, o 597,000 en 1950, llegando a la asombrosa cifra de 1,022,000 en 2000. Cada año el inglés adopta 8500 palabras lo que ha llevado a aumentar su cantidad un 70% durante los últimos 50 años. De paso nos enteramos de que los diccionarios mas usados contienen entre un tercio y un décimo de esa totalidad, algo comprensible por la tensión que hay entre alcance y el costo de la impresión en papel.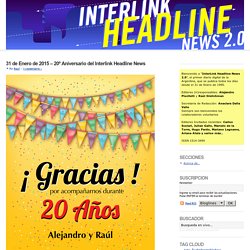 Florencia Morado: Interfaces
Grupos de Trabajo - II Congreso ONLINE OCS / www.cibersociedad.n
KNotes