Creació_col.lectiva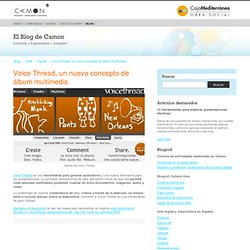 Interfaz de Voice Thread Voice Thread es una herramienta para generar audiolibros y una nueva alternativa para las presentaciones. La principal característica de esta aplicación online es que nos permite crear álbumes multimedia pudiendo insertar en ellos documentos, imágenes, audio y vídeo.
Voice Thread, un nuevo concepto de álbum multimedia - El Blog de
de juan freire, Free Culture Forum. Organization and action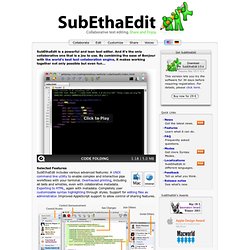 SubEthaEdit
SubEthaEdit is a powerful and lean text editor. And it's the only collaborative one that is a joy to use. By combining the ease of Bonjour with the world's best text collaboration engine, it makes working together not only possible but even fun… Click to Play Selected Features
Prototyping modules
Magazine: Create a customized magazine from your digital photogr
Downloads
La Petite Claudine: Inteligencia Colectiva My Ass
Inteligencia Colectiva My Ass LPC en Reflexiones | Agosto 02, 2006 Write a paper promising salvation, make it a 'structured' something or a 'virtual' something, or 'abstract', 'distributed' or 'higher-order' or 'applicative' and you can almost be certain of having started a new cult.E.W. Dijkstra, My hopes of computing science [EWD 709]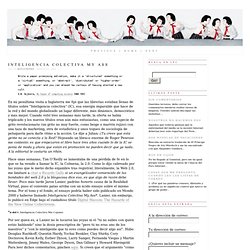 Web-based mind mapping software
Instructables: step-by-step collaboration
www.proyectoweb.org - CUBA - Diseño, Usabilidad y Arquitectura W
Creative Think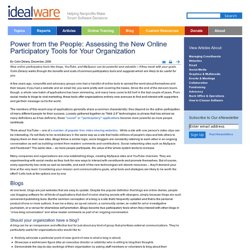 Assessing the New Online Participatory Tools for Your Organizati
New online participatory tools like blogs, YouTube, and MySpace can be powerful and valuable – if they mesh with your goals. Colin Delany walks through the benefits and costs of common participatory tools and suggests which are likely to be useful for you. A few years ago, nonprofits and advocacy groups only had a handful of online tools to spread the word about themselves and their issues: if you had a website and an email list, you were pretty well covering the bases.
La reconstrucción digital muestra una impresión 3D de cómo se veía probablemente el cementerio. Se ingresa al antiguo mundo de los muertos de Roma a través de una puertita sin marcar, adyacente a la central telefónica del Vaticano. Allí, sin que muchos lo noten, se encuentra un cementerio romano descubierto hace 60 años, debajo de una playa de estacionamiento de Ciudad del Vaticano, que finalmente será abierto al público a principios de este año. Este corresponsal lo vio como primicia (ahora, los detalles de las visitas en grupo están disponibles en el sitio web de los Museos Vaticanos): al bajar unos cuantos escalones, se llega a un sótano bien iluminado, con una angosta pasarela metálica que zigzaguea sobre los restos de cientos de tumbas individuales y pequeños mausoleos de piedra. Se remontan al período que va entre el siglo I después de Cristo, durante el reinado del emperador Augusto, y el siglo IV, cuando el emperador Constantino se convirtió al cristianismo.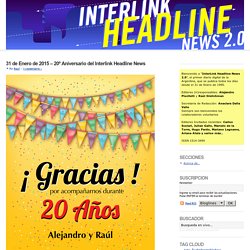 Florencia Morado: Interfaces
Grupos de Trabajo - II Congreso ONLINE OCS / www.cibersociedad.n
KNotes