Funny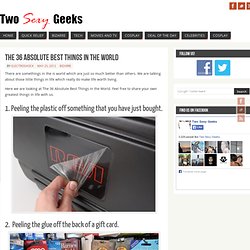 Email There are somethings in the is world which are just so much better than others. We are talking about those little things in life which really do make life worth living. Here we are looking at The 36 Absolute Best Things in the World.
troll letter - Sico8
Hilarious fake treat
The Office bloopers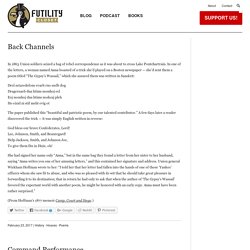 In 1923, the Brazier family traveled from Oregon to Indiana, bringing their 2-year-old collie/shepherd mix, Bobbie. They were separated in Wolcott, Ind., when Bobbie was chased off by a group of local dogs, and after three weeks the family reluctantly returned to Oregon. Exactly six months later, the family's youngest daughter was walking down a Silverton street when she recognized a bedraggled dog. At her voice he "fairly flew at Nova, leaping up again and again to cover her face with kisses and making half-strangled, sobbing sounds of relief and delight as if he could hardly voice his wordless joy." He had traveled more than 2,500 miles. He was identified by three scars, and by letters the family later received from people who had housed and fed him along the way.
The Art of Verbal Intimidation : Learn it and fight back! | Jay Morrissey