Etc.
bbc planet earth
Six years ago, when I lived in a snowy mountain village and paid my bills by cleaning high-end sinks and toilets, someone said something that prompted me to confront an uncomfortable truth about myself. A well-meaning coworker mentioned that she had been talking to another housekeeper about me. Oh? "She said, 'David is a such great guy to work with, it's just that he's just so quiet.'" I don't remember how I responded, but I assume I tried to disagree somehow, and went back to my work hoping nobody would ever say that to me again. Quiet.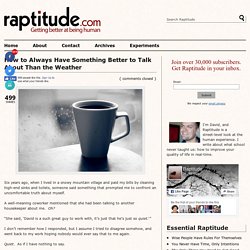 How to Always Have Something Better to Talk About Than the Weather
When people talk, listen completely. Most people never listen. ~ Ernest Hemingway For a long time I didn't feel like I had a lot of people to relate to.
The Secret to Connecting With People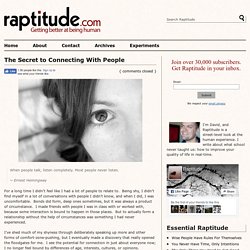 From Focus Features and LAIKA, the companies behind the Academy Award-nominated animated feature Coraline, comes the comedy thriller ParaNorman. Following Coraline, ParaNorman is the second stop-motion animated feature to be made at LAIKA in 3D, unifying the two stunning art forms to tell an all-new frightfully funny, magically emotional, and hilariously spooky story. A Focus Features presentation of a LAIKA production. ParaNorman.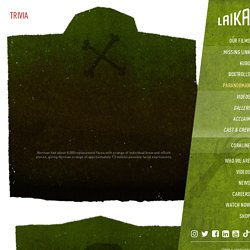 ParaNorman | The New Animated Zombie Comedy from LAIKA