Art and Art History Resources
Heilbrunn Timeline of Art History | The Metropolitan Museum of Art. Icons (from the Greek eikones) are sacred images representing the saints, Christ, and the Virgin, as well as narrative scenes such as Christ's Crucifixion.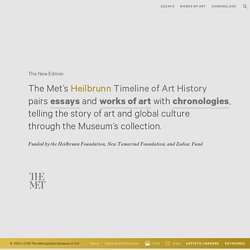 While today the term is most closely associated with wooden panel painting, in Byzantium icons could be crafted in all media, including marble, ivory, ceramic, gemstone, precious metal, enamel, textile, fresco, and mosaic. Icons ranged in size from the miniature to the monumental. Some were suspended around the neck as pendants,... More » Web Gallery of Art, image collection, virtual museum, searchable database of European fine arts (1000-1850)
Art Project, powered by Google. Mother of All Art and Art History Links Pages. Smarthistory: a multimedia web-book about art and art history. Essential Vermeer. E-Gallery. Privacy Policy Update We want to give you the best possible experience online.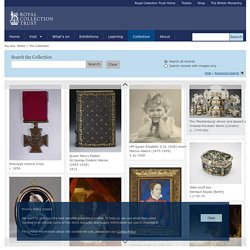 To help us, we use small files called 'cookies' that provide some of the site's features, and supply information we use to improve it. For further information about the cookies we use, please see our Cookie Policy. Skip to content <p class="error" style="padding-top: 9px"><strong>You need JavaScript enabled in your browser to use the full functionality of this website. Search All Collections | britishart.yale.edu. Search across the Yale Center for British Art's online catalogue, currently representing over 100,000 records from the Center's collections.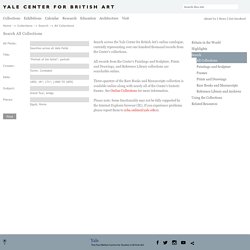 All records from the Center's collection of Paintings and Sculpture, Prints and Drawings, and Reference Library are searchable online. Half of the Rare Books and Manuscripts collection is available online along with two thirds of the Center's historic frames. See Online Collections for more information. Finding Images Online | SULAIR. What Is a Print? DATABASE OF VIRTUAL ART. The British Museum › Welcome to the British Museum.
---