Art and Art History Resources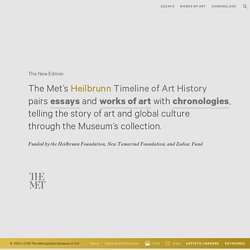 During the three decades of Augustus Saint-Gaudens' remarkable career, he redirected and invigorated the course of American sculpture away from a worn-out Neoclassical aesthetic to a lively, naturalistic style, while also ardently promoting the nationalistic concept of an American school of sculpture flourishing on American shores. An artist of exceptional talent, Saint-Gaudens was born in Dublin, Ireland, son of a French father and an Irish mother.
Privacy Policy Update We want to give you the best possible experience online. To help us, we use small files called 'cookies' that provide some of the site's features, and supply information we use to improve it. For further information about the cookies we use, please see our Cookie Policy. Skip to content <p class="error" style="padding-top: 9px"><strong>You need JavaScript enabled in your browser to use the full functionality of this website.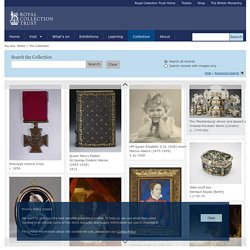 Search All Collections | britishart.yale.edu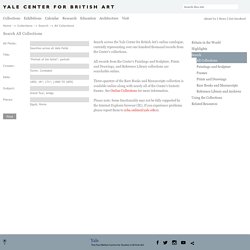 Search across the Yale Center for British Art's online catalogue, currently representing over 100,000 records from the Center's collections.
DATABASE OF VIRTUAL ART