Things to make life better
My Inspiration Lounge: The best web sites for women resources, r
'Any idea, plan, or purpose may be placed in the mind through repetition of thought.' ~Napoleon Hill By Leo Babauta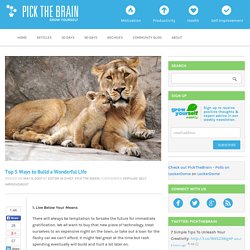 1. Live Below Your Means There will always be temptation to forsake the future for immediate gratification. We all want to buy that new piece of technology, treat ourselves to an expensive night on the town, or take out a loan for the flashy car we can't afford. It might feel great at the time but rash spending hurts a lot later on.
Top 5 Ways to Build a Wonderful Life - PickTheBrain | Motivation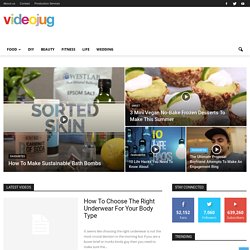 How To Make A Bridesmaid Paper Flower Hair Accessory Make your wedding budget go further by making your own beautiful paper flower hairpieces for your bridesmaids. In this e... Digital Photography Tips: Exposure, Shutter Speed And Aperture These digital photography tips give you a guide to the exposure, shutter speed and aperture of your digital camera. It ...