Household Items
Perfect Summer Bangle - StumbleUpon. Here's a fun tutorial on how to make a message bangle that's one-of-a-kind, done in the sun, waterproof and weatherproof.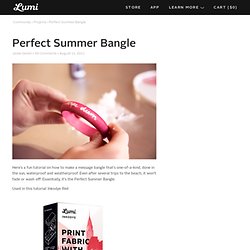 Even after several trips to the beach, it won't fade or wash off! Essentially, it's the Perfect Summer Bangle. Used in this tutorial: Inkodye Red. Search Results for chalkboard paint at The Home Depot. 30 oz. Gray Flat Magnetic Primer-247596 at The Home Depot. We got this paint to provide a place for my daughters to post cards and notes on two walls in their new room.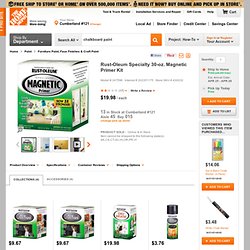 After applying multiple thin coats as suggested on the can, we got some very week magnetic properties. That's not to say it didn't work at all, but we resorted to the sheet test with a known strong magnet. After the third coat we could hold up one sheet, and failed on the second. After a subsequent coat we made it to two sheets(maybe), and we gave up. Specialty 29 oz. Tintable Chalkboard Paint-243783 at The Home Depot. Amazon. Most favorited all-time. Not martha - to make: marble magnets. I finally gave in and made marble magnets.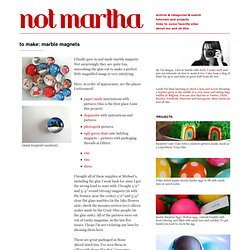 Not surprisingly they are quite fun, smooshing the glue out to make a perfect little magnified image is very satisfying. Here, in order of appearance, are the places I referenced: paper candy instructions with pictures (this is the first place I saw this project) dogmestic with instructions and pictures photogeek pictures ugly green chair cute ladybug magnets – pictures with packaging threads at Glitter:onetwothree. This to That (Glue Advice)
DIY Solar Lamp: Make Your Own Eco-Friendly Sun Jars | Designs &Ideas on... The principle is simple and seductively clever: solar lights that store energy during the day and release light at night.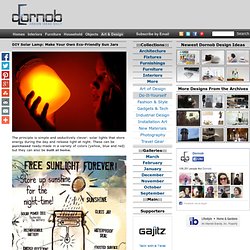 These can be purchased ready-made in a variety of colors (yellow, blue and red) but they can also be built at home. A simple, less-technical approach involves buying a conventional solar-powered yard lamp and then essentially harvesting it for key pieces to put in a jar. This is simply a way of taking an existing solar lamp design and appropriating its parts to make something more attractive for display around a house or home. Make It and Love It: Glass Etching. Have you ever done any glass etching?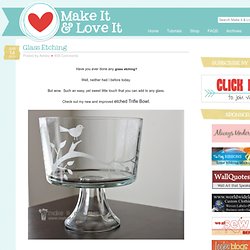 Well, neither had I before today. But wow. Such an easy, yet sweet little touch that you can add to any glass. Check out my new and improved etched Trifle Bowl.
---