Websites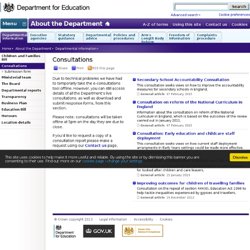 EveryChildMatters.pdf (application/pdf Object)
Due to technical problems we have had to temporarily take the e-consultations tool offline. However, you can still access details of all the Department's live consultations, as well as download and submit response forms, from this section. Please note: consultations will be taken offline at 5pm on the day they are due to close. If you'd like to request a copy of a consultation report please make a request using our Contact us page.
GCE from 2008  | Mathematics 
A Level GCE > Mathematics > Mathematics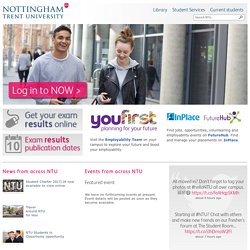 NTU Online Workspace (NOW) Online Courses
NOW: Nottingham Trent University Online Workspace Log in to NOW for programme and module information, resources for study, news and email. We hope you enjoy using NOW and encourage you to send us feedback.