1
OLEOLETV | Watch Live Streaming TV Online Free Feed Link Broadcast Channel En Vivo Gratis Directa. StumbleUpon. Punchfork - The best new recipes from top food sites - StumbleUpon. Chocolate Chip Lava Cookies | Kevin & Amanda - StumbleUpon. I am so in love with these darn chocolate lava cookies!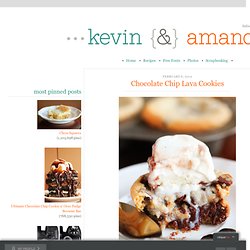 What is it about a warm, gooey chocolate chip cookie stuffed with decadent, rich, melted chocolate that makes it so irresistible?? Especially when topped with vanilla ice cream. These are one of Kev's favorite homemade treats, and he usually asks me to make them at least once a week. They are so simple to whip up, and such a treat! Let's make some right now :) Blueberry crumb bars. I uploaded pictures of this recipe yesterday onto Flickr, but didn't get to telling you all about it because I was feeling a little lackadaisical after that whole seven days in a row of posting thing.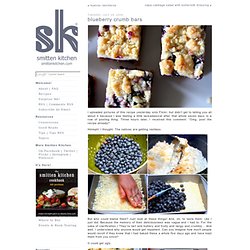 Three hours later, I received this comment: "Omg, post the recipe already!" Hmmph! Path - Clearly-.tumblr.com.
---