Individuals/small groups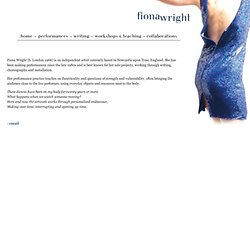 Fiona Wright (b. London 1966) is an independent artist currently based in Newcastle upon Tyne, England. She has been making performances since the late 1980s and is best known for her solo projects, working through writing, choreography and installation. Her performance practice touches on theatricality and questions of strength and vulnerability, often bringing the audience close to the live performer, using everyday objects and resources near to the body.
Fiona Wright
works
Gomez Pena
Joshua Sofaer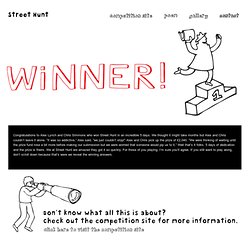 winter – frost, snow – red robin. brasier: chestnuts, marsh mallow. ploughboy Adam, pretty plump Eva Valentine lovers' diamond ring. spring – flowers blossom, church music, sweet union. strawberry cheese cake. laughing image. summer – Hawaii beach honeymoon. blue sky, golden sunset. paradise. excelsior Hilton – silkfields: little snoring. autumn – back home. strayground. love drift. lonely. hollow pit. utopia worlds end. cider pump. ten mile drunken drove. police pullover. common end.
Street Hunt
Barbara Kruger - Feminist Artist - The Art History Archive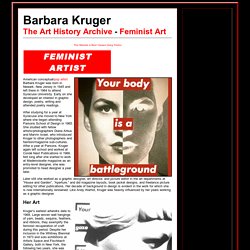 Her Style Barbara Kruger's graphic work usually consists of black-and-white photographs with overlaid captions set in white-on-red Futura Bold Oblique. The phrases usually make a bold statement and commonly use pronouns such as you, I, your, we and they. She juxtaposes imagery with text containing criticism of sexism/misogyny and cultural power structures. Much of her text questions the viewer about feminism, classicism, consumerism, and individual autonomy and desire, although her black-and-white images are culled from the mainstream magazines that sell the very ideas she is disputing.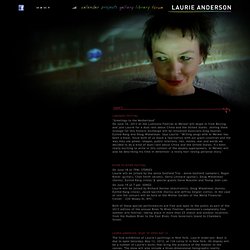 "Greetings to the Motherland" On June 16, 2013 at the Luminato Festival Ai Weiwei will skype in from Beijing and join Laurie for a dual rant about China and the United States. Joining them onstage for this historic exchange will be renowned musicians Greg Saunier, Eyvind Kang and Doug Wieselman. Says Laurie: "Writing songs with Ai Weiwei has been a blast. Since both of us share a fascination with our giant countries and the way they use power, images, public relations, lies, money, war and words we decided to do a kind of duet/rant about China and the United States. It's been really exciting to write in this context of the double superpowers.
Laurie Anderson Official Website
In collaboration with Lewis Gibson. Uninvited Guests return to Battersea Arts Centre as part of Amongst journeys to inspire imaginations young and old, Uninvited Guests have created a theatrical guided tour of Battersea for adults, with an improbably brass band that spills out onto the streets. Intrepid Explorers who join the procession will be taken to places where Battersea's radical past collides with the present. Give me back my broken night
Home // Uninvited Guests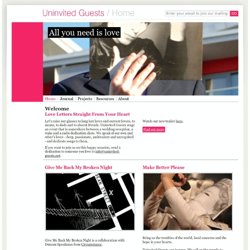 Tim Etchells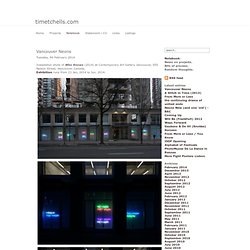 We are travelling on the underground together. Chatting away, exchanging stories. At a certain point we reach the station where X has to depart. He's half way through something; a recollection of childhood, something about an old woman who lived in the house across the street. Doesn't matter he says, I'll tell you another time, and then he exits the carriage, laughing, and I know he won't tell me, and that I won't remember to ask.
Anne Bean - homepage
bobby bakers daily life limited
Jill Magid - jillmagid.net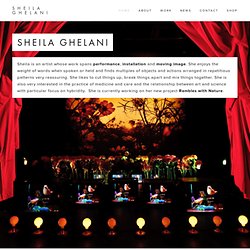 Welcome - Sheila Ghelani
Sheila is an artist whose work spans performance, installation and moving image. She enjoys the weight of words when spoken or held and finds multiples of objects and actions arranged in repetitious patterns very reassuring. She likes to cut things up, break things apart and mix things together. She is also very interested in the practice of medicine and care and the relationship between art and science with particular focus on hybridity. She is currently working on her new project Rambles with Nature.
Kimsooja's (Soo-ja Kim) offical website. International artist. 김수자의 공식웹사이트
Gillian Wearing OBE
Ellie Harrison is an artist based in Glasgow (UK) shortlisted for the Converse/Dazed 2011 Emerging Artists Award. In 2014 her Early Warning Signs can be found around the UK at four new host venues and her Vending Machine can be seen in London as part of the public collection at the Open Data Institute. In 2012 she was artist-in-residence at Glasgow Women's Library and co-host of the weekly radio programme the Ellie & Oliver Show. The ideas behind Ellie's recent practice are explored in the text by Laurie Penny commissioned to accompany her solo exhibition Market Forces, and, in the artist's profile by Martin Herbert published in Art Monthly in 2011.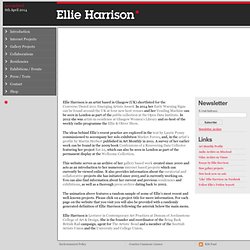 Ellie Harrison
Melissa Doherty
TEHCHING HSIEH
The Yellow series - Amanda Coogan - Performance artist
(be)longing PERFORMANCE Camouflaged in cowboy shirts with fancy stitches made to hide broken hearts and cowboy boots custom made for the walking wounded, deflecting vulnerability with sequins and high heels, this is curious at their most personal and poignant. Beneath the neon glow of a highway road sign, their yearnings take them across vast desert landscapes in frustrated searches for fulfillment and fitting in. Leslie Hill carries the exquisite burden of newly purchased guitars she can't really play while Helen Paris exiles herself to yoga retreats and detox diets before finally giving up and retraining as a butcher.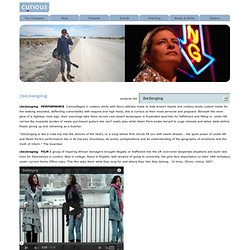 ::: curious ::: project ::: (be)longing :::