Hobbies
Have a bunch of old books laying around? Give them a new life by creating unique pumpkins, perfect for autumn and Halloween decorations!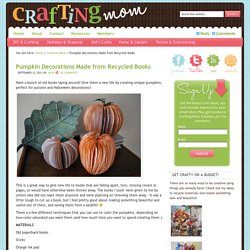 Fall Pumpkin Decorations Made from Recycled Books
Modern Parents Messy Kids: Handmade Halloween: Make Spider Sack Decor with...
I'm so excited about this Halloween project, it turned out even better than I'd envisioned.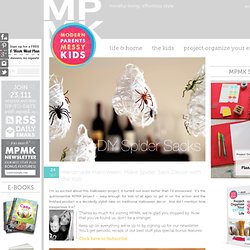 kiloDay