Ide
burningHat.net
CC Salons are global, informal events focused on building a community of artists, developers, and creators of all kinds around Creative Commons licenses, standards, and technology. The first event took place in San Francisco in 2006 with the idea to replicate in other locations internationally. Since then salons have sprung up in cities around the world . Whether you're familiar with Creative Commons or are brand new to the concepts behind it, we encourage you to check out a salon near you. The format for each event varies based on the location, but the overall concept is simple. CC Salons are open forums for people who are interested in the issues surrounding Creative Commons and global participatory culture.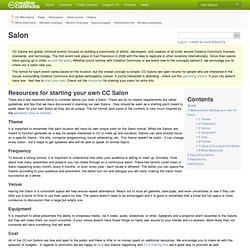 Salon
CMS Matrix - cmsmatrix.org - The Content Management Comparison T
Disclaimer: All information on this site is deemed reliable but not guaranteed and should be independently verified. Neither the listing maintainers nor Plain Black Corporation shall be responsible for any typographical errors, misinformation, misprints and shall be held totally harmless. We welcome feedback about errors in the data on this site. Assignment: Any user that chooses to submit information to our site agrees to automatically license the rights to the submitted information to Plain Black Corporation for whatever purpose Plain Black Corporation deems necessary.
This is a simple example that shows the power of publish/subscribe messaging, and explores the alternative designs available. It shows how multiple subscriber applications can all be informed of a single event by publishing the event just once, and considers alternative stratagies for how to communicate details of that event to the subscribers. Publish/Subscribe using a JMS Topic To understand how helpful a simple Publish-Subscribe Channel really is, we first need to consider what it is like to implement the Observer pattern in a distributed fashion, amongst multiple applications. Before we get to that, let's review the basics of Observer. The Observer Pattern
Enterprise Integration Patterns - JMS Publish/Subscribe Example
How many times have you looked at a running application and wondered "What the heck is it doing, and why is it taking so long?" In these moments, you probably wish you had built more monitoring capabilities into your application. For example, in a server application, you might be interested in viewing the number and types of tasks queued for processing, the tasks currently in progress, throughput statistics over the past minute or hour, average task processing time, and so on.
Java theory and practice: Instrumenting applications with JMX
REDS Home page
Oracle Oracle Technology Network > Java Article Why, Where, and How JavaFX Makes Sense CaptainCasa moved from Swing to JavaFX for front-end infrastructure, explaining that implementing an employee desktop front end with native technology is a valid approach and that JavaFX is a good fit.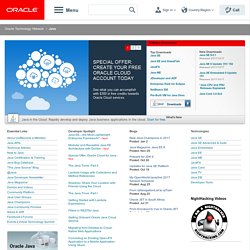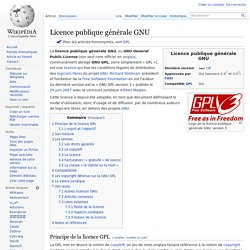 Un article de Wikipédia, l'encyclopédie libre. Pour les articles homonymes, voir GPL . Licence publique générale GNU Logo de la licence GNU GPL version 3. La Licence publique générale GNU , ou GNU General Public License (son seul nom officiel en anglais , communément abrégé GNU GPL voire simplement « GPL ») est une licence qui fixe les conditions légales de distribution des logiciels libres du projet GNU .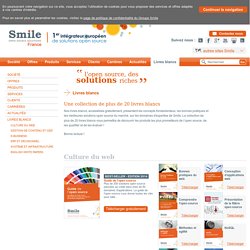 Actualités [mardi 16 avril 2013] Séminaire GED : Realiser son projet de GED - Paris Smile et Alfresco ont le plaisir de vous inviter à leur séminaire gratuit " Réaliser son projet de GED avec Alfresco " qui se tiendra le Mardi 16 avril 2013 à Paris.