Host
Install multiple versions of IE on your PC | TredoSoft. Ever wanted to test your website in various versions of Internet Explorer?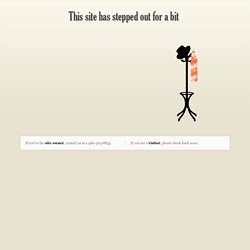 It is possible to run Internet Explorer in standalone mode without having to over-write previous versions thanks to Joe Maddalone who came up with a way of achieving that in November 2003. Basically, Internet Explorer is run by exploiting a known workaround to DLL hell - which was introduced in Windows 2000 and later versions - called DLL redirection. Manfred Staudinger perfected the standalone versions by adding IE version numbers to the title bar of the standalone browser window. Moreover, by removing the "IE" key in the registry subkey [HKLM\SOFTWARE\Microsoft\Internet Explorer\Version Vector] Internet Explore defaulted to respecting conditional comments based on the version number prebuilt in the program. It is not difficult to follow the instructions and get any version of IE running in standalone along side other versions. Alternatives to Windows, Mac, Linux and online applications | Al. Gantter.com - web-based project management alternative.
Get Behind the Shield! Hotspot Shield by AnchorFree.
---