Corporate
Apps Status Dashboard. Diese Seite bietet Leistungsinformationen für Google Apps-Services.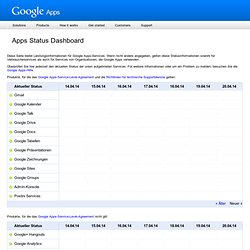 Wenn nicht anders angegeben, gelten diese Statusinformationen sowohl für Verbraucherservices als auch für Services von Organisationen, die Google Apps verwenden. Überprüfen Sie hier jederzeit den aktuellen Status der unten aufgelisteten Services. Millward Brown > Knowledge Center > Knowledge Points. Advertising Can I Make My Ad Go Viral?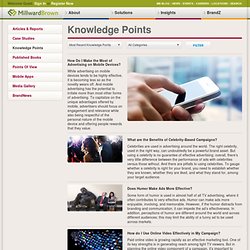 Though the proportion of ads that "go viral" in any meaningful way is small, it is possible to increase your odds of success. Chrome Experiments - Detail - Ball Pool. Google Insights for Search. Moteur de recherche personnalisé Google - Recherches sur sites e. Formaeva. Webmasters - Aide Webmasters.
---