Corporate
Apps Status Dashboard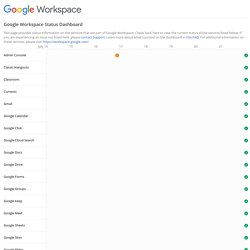 <div id="aad-nojs">Please enable javascript to see the table containing service performance information.</div> Apps <div id='aad-nojs'>Please enable JavaScript to see the table containing service performance information.</div> Apps Status Dashboard
Advertising Can I Make My Ad Go Viral? Though the proportion of ads that "go viral" in any meaningful way is small, it is possible to increase your odds of success.
Millward Brown > Knowledge Center > Knowledge Points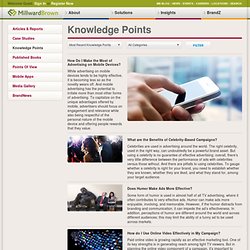 Chrome Experiments - Detail - Ball Pool
La réforme de la réforme de la réforme de la professionnelle est en cours... Tous les acteurs de la formation s'interrogent : les changements à venir seront-ils significatifs ou s'agira-t-il d'une "réformette" (une fois de plus, serais-je tenté de dire...) ? Parmi les changements envisagés, l'un d'eux est plus particulièrement au coeur des débats : la suppression possible du 0,9 % (pour les lecteurs non français et/ou ne connaissant pas les particularités du financement de notre système de formation professionnelle continue, vous pouvez vous référer à cette description). Pour une synthèse des positions sur la question, je vous invite à consulter l'article récent de Marc Dennery sur son blog, qui, en plus de donner un avis éclairé, recense les articles de plusieurs autres spécialistes de la formation (généralement favorables à cette suppression). Alain Meignant est également pour (voir l'ensemble de ses excellentes propositions sur la réforme).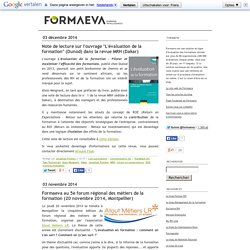 Formaeva
Webmasters - Aide Webmasters