Crafts
Felted Wool Willow Button Brooch - Hats, Scarfs, Headbands & Belts - Life & Style - Greenheart Shop
Fair Trade Recycled Rice Bag Earrings Blue | Greenheart Eco Earrings - Greenheart Shop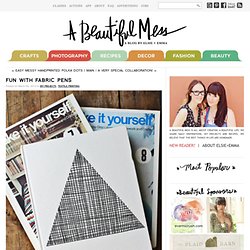 Fun with Fabric Pens
I must confess, I've often passed by the fabric markers in the craft store thinking they were for kiddos. But one day I decided to give them a chance and picked up a pack. I'm so glad I did!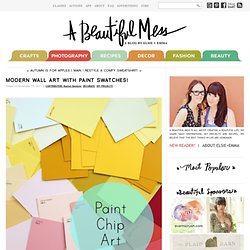 Looking for a way to fill that blank wall but don't have permission to paint?
Make Your Own Tote Bag
I had so much fun making this easy-peasy tote bag. Wanna know the best part... it glows in the dark!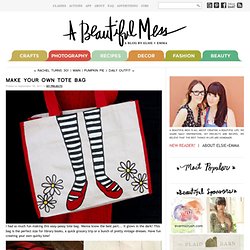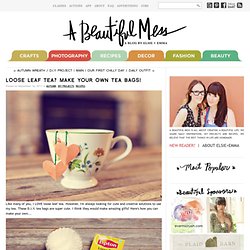 Like many of you, I LOVE loose leaf tea. However, I'm always looking for cute and creative solutions to use my tea. These D.I.Y. tea bags are super cute.
I love the look of family photos printed on canvas, but I never knew I could make them at home! After transferring photos to fabric, I was super excited to try some pieces using stretched canvas.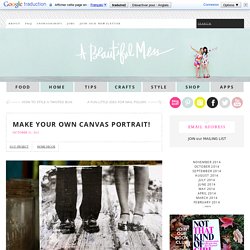 Here's a quick DIY idea that you can use for either nesting your cute house, or use as centerpieces at your reception!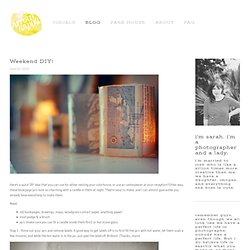 Arrow & Apple - Arrow & Apple - Photography and Design Blog - Weekend DIY!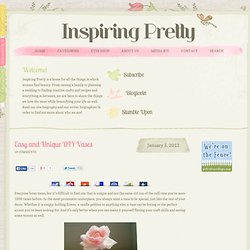 Everyone loves vases, but it's difficult to find one that is unique and not the same old run of the mill vase you've seen 1000 times before. As the most prominent centerpiece, you always want a vase to be special, just like the rest of your decor.
Happy Hour Projects