Crafts
Felted Wool Willow Button Brooch - Hats, Scarfs, Headbands & Belts - Life & Style - Greenheart Shop
Ray of Light Necklace - Jewelry - Life & Style - Greenheart Shop
Recycled Coca Cola Bottle Cap Drop Earrings | Greenheart Eco Jewelry - Greenheart Shop
Recycled Tusker Bottle Cap Earrings | Greenheart Eco Earrings - Greenheart Shop
Fair Trade Recycled Rice Bag Earrings Blue | Greenheart Eco Earrings - Greenheart Shop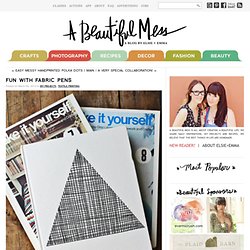 Fun with Fabric Pens
I must confess, I've often passed by the fabric markers in the craft store thinking they were for kiddos. But one day I decided to give them a chance and picked up a pack. I'm so glad I did!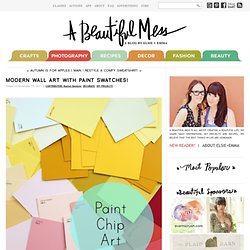 Looking for a way to fill that blank wall but don't have permission to paint?
Make Your Own Tote Bag
I had so much fun making this easy-peasy tote bag. Wanna know the best part... it glows in the dark!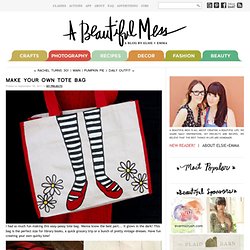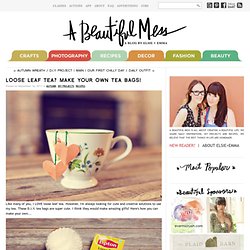 Like many of you, I LOVE loose leaf tea. However, I'm always looking for cute and creative solutions to use my tea. These D.I.Y. tea bags are super cute.
I love the look of family photos printed on canvas, but I never knew I could make them at home! After transferring photos to fabric , I was super excited to try some pieces using stretched canvas.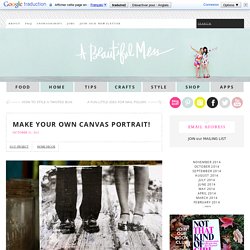 Here's a quick DIY idea that you can use for either nesting your cute house, or use as centerpieces at your reception!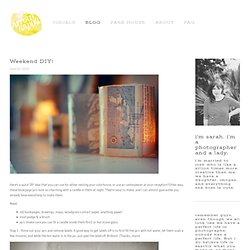 Arrow & Apple - Arrow & Apple - Photography and Design Blog - Weekend DIY!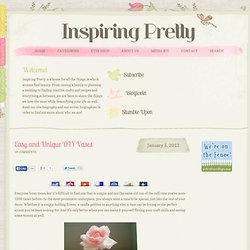 The server encountered an internal error or misconfiguration and was unable to complete your request. Please contact the server administrator, webmaster@inspiringpretty.com and inform them of the time the error occurred, and anything you might have done that may have caused the error.
Happy Hour Projects