Huvudet
A Cartoon—By Mr. Fish
Do not fear mistakes, there are none
Det är inte urval vi behöver – det är ansvar
Det här med redaktionellt urval. Det kanske inte är det som är frågan, det kanske är redaktionellt ansvar.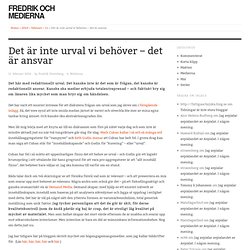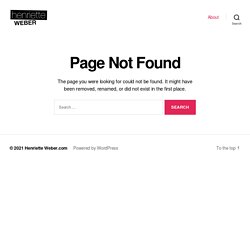 Bigger than social media | Henriette Weber – the social web rockn'roll chick
September 11, 2012 I know that a lot of people are really happy euforic about my newsletter here on henrietteweber.com, when I send it out every 14 days I really try to do my very best. 2 weeks ago I wanted to try something new: … Continue reading August 29, 2012 One of my absolute horrors in business, is when people use capital words to emphasize how strongly they feel about something .