Huvudet
Do not fear mistakes, there are none
Det är inte urval vi behöver – det är ansvar
Det här med redaktionellt urval. Det kanske inte är det som är frågan, det kanske är redaktionellt ansvar.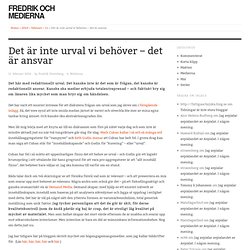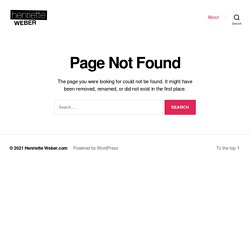 Bigger than social media | Henriette Weber – the social web rockn'roll chick
October 24, 2013 Tweet People copying your work will make you stronger. It's something that only happens to the best of us (she said, time and time again, while rocking back and forward).