Bricolages/loisirs
La Princesse aux bidouilles - Le cabinet
Inspiracion hecha a mano
Santa's Workshop: Gift-Wrapping Ideas - Martha Stewart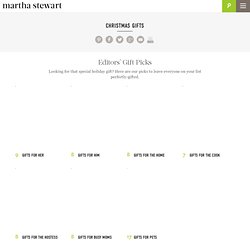 Accenting sprigs, berries, and leaves with glitter, silver paint, or microbeads turns packages into natural wonders. Clockwise from top left: Tied up in a bow, mistletoe makes a truly romantic wrap. For a two-tone pair of magnolia leaves that makes a modern statement, combine a natural leaf with one that's spray-painted silver.
Wrapping-ideas / Wrapping
Craft Ideas / So cute for chrismas!
Diy posts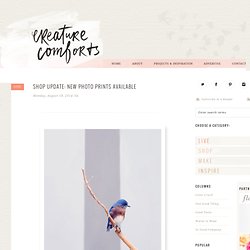 I considered titling this post: Finding Small Comforts in the Midst of Discomfort...but the words "cheesecake" and "ginger snap" seemed to have a bit more of a ring to them. In any event, this isn't a recipe post in the traditional sense (not to worry...there are links and notes leading you to the recipes included below), but instead more of an update on our moving situation (as I promised I'd give you) and a little glimpse at one of the small distractions (cooking) I've used to keep my spirits up during this very long drawn-out moving headache. So if you've been watching our moving/settling-in process over on Instagram then you may have noticed an absence of furniture in any of my photos. This is because although we were verbally promised that our moving truck would arrive in California on the same day as we were scheduled to, we have since (16 days later) not heard a word from them (they won't answer or return my phone calls). Yes, it's incredibly scary!
Home - Creature Comforts - daily inspiration, style, diy projects + freebies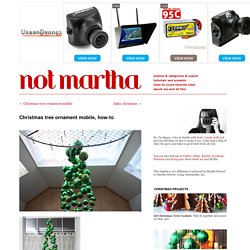 Here is how I made my Christmas tree ornament mobile , it was easier than it looks, promise. The Supplies a 17″ steamer rack from a restaurant supply store about 5 feet of lightweight jack chain
Art & Christmas
Captured Time | Flickr : partage de photos !
Crafty Ideas / book christmas trees
Halloween / Stylish!