PLACES
New York on a budget: the best cheap hotels and restaurants
Hotel Deauville 7/10 103 E 29th St (683 0990; hoteldeauville.com)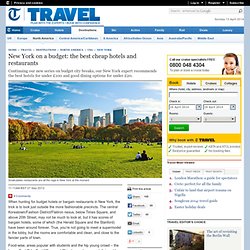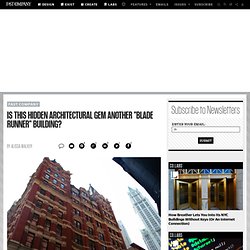 Is This Hidden Architectural Gem Another &Blade Runner& Building? | Fast Company
Each day, thousands of people walk by 5 Beekman, a pretty yet unassuming building in Lower Manhattan, never guessing what could be found within. Scouting New York, a blog written by a location scout that's a must-read for local history freaks, got invited inside for an incredible peek at an architectural gem that's hidden in plain sight.
Gothic Architecture Pictures - stock photos and fine art prints
The Town With No Roads
15 Awesome And Inspiring Offices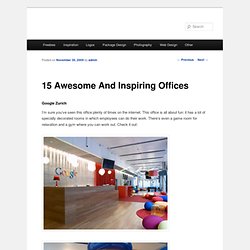 I'm sure you've seen this office plenty of times on the internet. This office is all about fun: it has a lot of specially decorated rooms in which employees can do their work. There's even a game room for relaxation and a gym where you can work out. Check it out:
10 Best Places to Live for Escaping World Conflict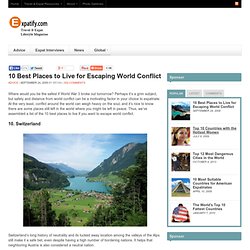 Where would you be the safest if World War 3 broke out tomorrow?
s 2011 Top 10 Dirtiest Hotels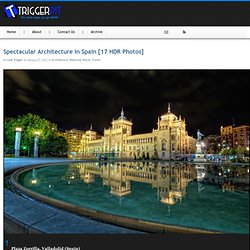 Plaza Zorrilla, Valladolid (Spain)Spectacular architecture HDR photo: marcp_dmoz Some photographers like Marc love to take photos and then process them to generate HDR (high dynamic range) images.
Spectacular Architecture in Spain [17 HDR Photos] | triggerpit.com - StumbleUpon
Science fiction is home to some fantastic societies, from Cloud City to Bartertown. But you doesn't have to leave reality for this—our own world has places so abnormal, they make alien societies seem ordinary. Here are 12 remarkable locations in which people once lived (and some still do). 1. Izu Islands
12 bizarre real-life places that are stranger than science fiction | Blastr - StumbleUpon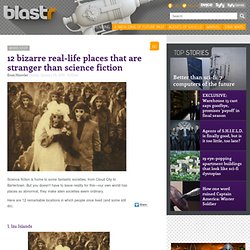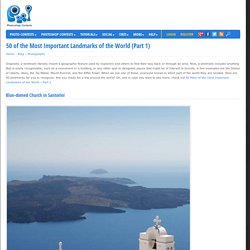 50 of the Most Important Landmarks of the World (Part 1) - StumbleUpon
Originally, a landmark literally meant a geographic feature used by explorers and others to find their way back or through an area. Now, a landmark includes anything that is easily recognizable, such as a monument or a building, or any other spot to designate places that might be of interest to tourists. A few examples are the Statue of Liberty, Uluru, the Taj Mahal, Mount Everest, and the Eiffel Tower.
22 Incredible Photos of Faraway Places - My Modern Metropolis - StumbleUpon
Thailand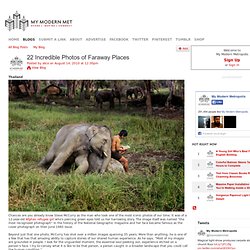 Posted Apr 22nd 2011 12:30 PMUpdated Apr 22nd 2011 03:37 PM
Extreme Skier Jumps Off Cliff, Films Avalanche - AOL Travel News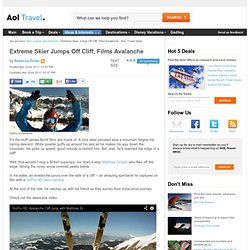 Skellig Michael – Mysterious Monastery in the Atlantic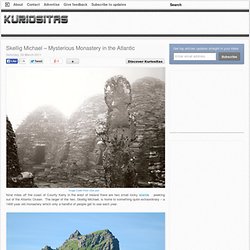 Nine miles off the coast of County Kerry in the west of Ireland there are two small rocky islands peeking out of the Atlantic Ocean. The larger of the two, Skellig Michael, is home to something quite extraordinary – a 1400 year old monastery which only a handful of people get to see each year.
channel.nationalgeographic.com/channel/videos/satellite/satelliteEmbedPlayer.swf?videoRef=08740_00
Editor's note: This article comes to us courtesy of Victoria Philpott - a travel writer for HostelBookers, the budget accommodation specialist.
10 Cool & Unusual Hostels Around the World
fairytale-destinations from opentravel.com - StumbleUpon
Travel Norway. The Architectural Way. &
In 2005, Norway initiated a massive 15-year agenda to generate more tourism.
Plitvice Lakes National Park, Croatia | Beautiful Places to Visit - StumbleUpon
The stunning Plitvice Lakes National Park lies in the Lika region of Croatia. The park is surrounded by the mountains Plješevica, Mala Kapela, and Medveđak, which are part of the Dinaric Alps. The 16 blue-green Plitvice Lakes, which are separated by natural dams of travertine, are situated on the Plitvice plateau.
R Todd King: China Photos 2003 - Northeast Winter - StumbleUpon