HUMOR
Ace & TJ Show
Life Explained by Graphs | The RammyGram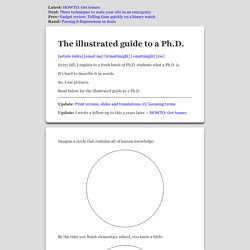 Imagine a circle that contains all of human knowledge: By the time you finish elementary school, you know a little: By the time you finish high school, you know a bit more:
Gotta Catch 'em All
Story goes : Shannon (the secretary) has lost her cat and has asked David (the graphic designer) to help with a lost poster. This is their email correspondence… Read from top to bottom…. From: Shannon Walkley Date: Monday 21 June 2010 9.15am To: David Thorne Subject: Poster Hi I opened the screen door yesterday and my cat got out and has been missing since then so I was wondering if you are not too busy you could make a poster for me.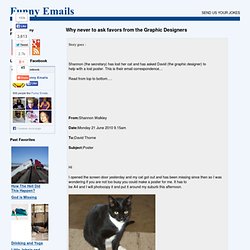 Damn You Auto Correct! & Love On The Rocks: 14 Autocorrected...
vHcWv.jpg (640×424)
Back From The Dead&8230;
Grammer
Religions diagram according to Google