Dessert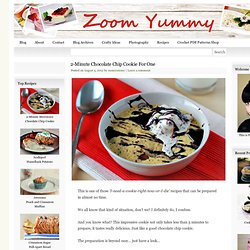 This is one of those 'I-need-a-cookie-right-now-or-I-die' recipes that can be prepared in almost no time.We all know that kind of situation, don't we? I definitely do, I confess.And you know what? This impressive cookie not only takes less than 5 minutes to prepare, it tastes really delicious.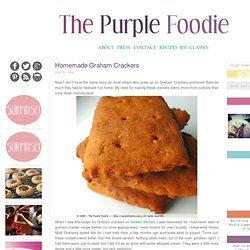 Now I don't have the same story as most others who grew up on Graham Crackers and loved them so much they had to replicate it at home. My need for making these crackers stems more from curiosity than a trip down memory lane. When I saw this recipe for Graham crackers on Smitten Kitchen, I was fascinated for I had never seen a graham cracker recipe before (or more appropriately, never looked for one)!
Homemade Graham Crackers
In this fruit crisp, the crunchy oatmeal topping and the peach-rhubarb filling get a lively kick from finely chopped crystallized ginger. (If you're not a ginger fan just leave it out.) The fruit filling is sweetened to match the peach-rhubarb combination — if you use other fruit that is very ripe and/or sweet, reduce the sugar in the filling to 3 tablespoons. The topping can be made ahead, so consider making a double batch and storing half in the freezer to have on hand for a quick dessert.
Memorial Day Desserts - Healthy Memorial Day Dessert Recipes
Stir sugar and 1 cup water in small saucepan. Bring to boil over high heat, stirring until sugar dissolves. Boil 1 minute. Transfer syrup to large bowl.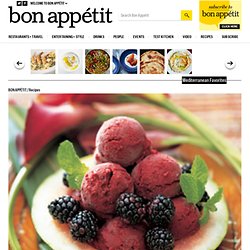 Blackberry Sorbet