Cakes/Cupcakes
By bellalimento | I'm sure you've heard of cakes that you make in a microwave in MINUTES. I have to admit the first time I saw a recipe for one I was skeptical. I mean how can you make a cake in just a few minutes in the microwave? So I set out to test the theory. Guess what?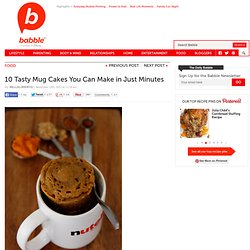 dance, dance, dance Thank you for all your excitement about yesterday's news! Now that I've shared it and it's no longer a secret, I just want to dance and par-tay! And all your enthusiasm really makes me so much more excited about it too! It's been hard keeping that secret for a couple years (yes, a couple!). There's a lot of excitement in our home right now, but we've also got a couple of the girls down with some sort of nasty cold.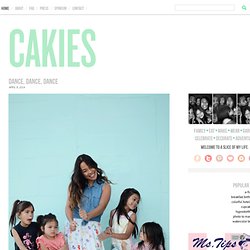 Lemon Blackberry Cupcakes | Warm Weather Dessert
Lemon Blackberry Cupcakes to Celebrate Cakes and Cupcakes, Dessert, Guest Posts, Seasonal Recipes, Summer Recipes | 37 comments I'm taking some time off to be with my family for a little while. The following recipe is written by Ali of Gimme Some Oven. Welcome, Ali! One of my favorite things about the arrival of warm weather is getting to spend time outside enjoying it with good friends.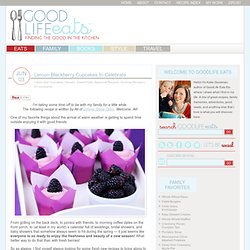 Wednesday, April 7, 2010 Lincoln's Red Velvet (Cheesecake) Cake Psssst…. there's a surprise inside this pale exterior! Oh yeah! Red Velvet Cake, with Cream Cheese Frosting… AND A LAYER OF CHEESECAKE IN THE MIDDLE!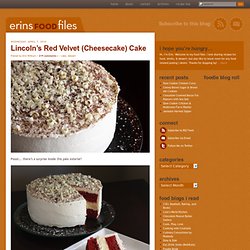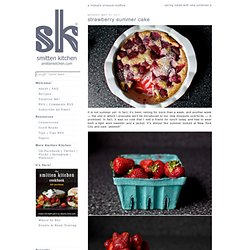 It is not summer yet. In fact, it's been raining for more than a week, and another week — the one in which I presume we'll be introduced to our new mosquito overlords — is promised. In fact, it was so cold that I met a friend for lunch today and had to wear both a light wool sweater and a jacket. It's almost like summer looked at New York City and said "pbbbblt!" But I know it's coming. I know it's coming because strawberries appeared at the Greenmarkets last week and if you think I dork out pretty badly when the first asparagus stalks appear, you ain't seen nothing like my "the strawberries are here!"