Design
FLY SOLO
a selection of graphic projects
Designer's Days | parcours parisien du design
Hakes Mojito Shoe
Profile pictures
London architect Julian Hakes is to reveal the realised Mojito shoe (see the first experiments in our earlier story) in two catwalk shows for London Fashion Week, which starts today.
Hakes shoes SS11 by Julian Hakes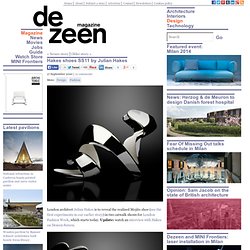 Marloes - CURRENT / UPCOMING
En 1938, Walt Disney et son frère Roy, qui ont investi près d'1,5 million de dollars (un record pour l'époque) dans leur long-métrage d'animation «Blanche-Neige et les Sept Nains», se frottent les mains. Parue l'année précédente, l'œuvre a reçu un accueil sans précédent, aux Etats-Unis comme à l'étranger.
Comment Disney a failli inventer IKEA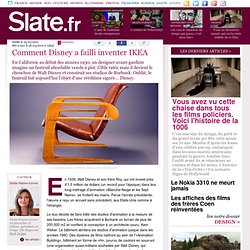 Cédric Ragot - Design Studio - V2.0