Administration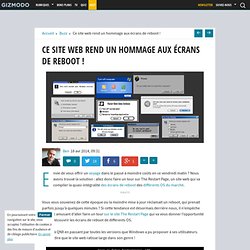 Envie de vous offrir un voyage dans le passé à moindre coûts en ce vendredi matin ? Nous avons trouvé la solution : allez donc faire un tour sur The Restart Page, un site web qui va compiler la quasi-intégralité des écrans de reboot des différents OS du marché. Vous vous souvenez de cette époque où la moindre mise à jour réclamait un reboot, qui prenait parfois jusqu'à quelques minutes ? Si cette tendance est désormais derrière nous, il n'empêche qu'il est amusant d'aller faire un tour sur le site The Restart Page qui va vous donner l'opportunité de (re)découvrir les écrans de reboot de différents OS. D'OS X à QNX en passant par toutes les versions que Windows a pu proposer à ses utilisateurs. Autant dire que le site web ratisse large dans son genre !
Ce site web rend un hommage aux écrans de reboot !
10 compelling reasons to upgrade to Windows Server 2012
Windows Server 2012 is generating a significant buzz among IT pros. Deb Shinder highlights several notable enhancements and new capabilities. We've had a chance to play around a bit with the release preview of Windows Server 2012. Some have been put off by the interface-formerly-known-as-Metro, but with more emphasis on Server Core and the Minimal Server Interface, the UI is unlikely to be a "make it or break it" issue for most of those who are deciding whether to upgrade. More important are the big changes and new capabilities that make Server 2012 better able to handle your network's workloads and needs.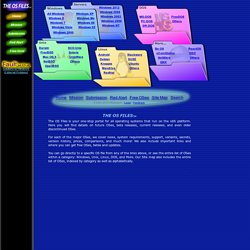 The OS Files is your one-stop portal for all operating systems that run on the x86 platform. Here you will find details on future OSes, beta releases, current releases, and even older discontinued OSes. For each of the major OSes, we cover news, system requirements, support, variants, secrets, version history, prices, comparisons, and much more!